House Judiciary Plans To Authorize Subpoenas For Full 400-Page Mueller Report
The House Judiciary Committee announced Monday it plans to authorize subpoenas Wednesday morning for special counsel Robert Mueller's complete Russia probe report, a move that could spark a clash with the Justice Department.
Rep. Jerry Nadler (D-N.Y.), the Committee's chairman, stated he will proceed to obtain the nearly 400-page report and its underlying evidence. Attorney General William Barr said on Friday the full report should be released by mid-April or sooner.
Nadler has admitted he's "disturbed" by Barr's unwillingness to share the full report immediately. Many Democrats have now called for the attorney general — who appeared to exonerate President Donald Trump on obstruction of justice, despite Mueller not having reached a conclusion on this front — to testify. The probe into alleged collusion between Trump's 2016 campaign team and the Russian government lasted 22 months.
Barr is reportedly reviewing the special counsel's report for material he considers derogatory to "peripheral third parties." The Justice Department's leader added he also plans to redact classified information and material pertinent to other probes.
Subscribe!
A week of political news in your in-box.
We find the news you need to know, so you don't have to.
Read my response to AG Barr's latest letter here: pic.twitter.com/NmuFkWBE0N

— (((Rep. Nadler))) (@RepJerryNadler) March 29, 2019
SLIDESHOW: TOP DEMOCRATS RUNNING FOR PRESIDENT IN 2020
Rep. Doug Collins (R-Ga.), the top-ranking Republican on the Judiciary Committee, slammed Nadler's decision to subpoena the full Mueller report.
"Judiciary Democrats have escalated from setting arbitrary deadlines to demanding unredacted material that Congress does not, in truth, require and that the law does not allow to be shared outside the Justice Department," Collins said. "It's unfortunate that a body meant to uphold the law has grown so desperate that it's patently misrepresenting the law, even as the attorney general has already demonstrated transparency above and beyond what is required."
Nadler also wrote a New York Times op-ed published Monday in which he analyzed Barr's decision to not release Mueller's complete report to Congress and to make his own prediction on whether or not Trump committed obstruction of justice.
Earlier this year, Nadler and his committee requested documents from 81 Trump officials, many of whom work in the White House, as part of a sweeping corruption probe.
Read more about:
Leave a comment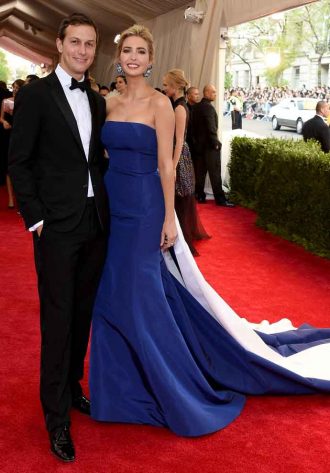 Click here for the 10 Most Powerful Political Couples Slideshow
Listen to the uInterview Podcast!
Get the most-revealing celebrity conversations with the uInterview podcast!