House Democrats Ramp Up Efforts To Obtain Donald Trump's Tax Returns, Will "Take All Necessary Steps"
House Democrats seem more determined now than ever to obtain President Donald Trump's tax returns, and said on Friday they are prepared to achieve this by any means necessary.
Rep. Nancy Pelosi (D-Calif.), the House Speaker, suggested in a statement that Democrats are willing to pursue litigation and use subpoenas to acquire Trump's tax returns.
"Every day the American people and Congress learn more about President Trump's improprieties, from conflicts of interest to influence peddling, potential tax evasion and violations of the Constitution – all roads leading back to President Trump's finances," Ashley Etienne, a spokeswoman for Pelosi, told Fox News on Friday. "These improprieties, and the lack of transparency around them, give the House legitimate legislative, oversight and legal reasons to review the president's tax returns."
SLIDESHOW: TOP DEMOCRATS RUNNING FOR PRESIDENT IN 2020
Dating back to the 2016 election, Trump has given several excuses for why he has chosen not to release his taxes. The president has claimed he's under audit by the Internal Revenue Service and also said only the press cares about his tax returns and not the American people. Every president and major presidential candidate (party nominees) for the last three decades has released his/her tax returns.
"We will take all necessary steps, including litigation, if necessary, to obtain them. Given President Trump's recalcitrance, the committees with jurisdictional and legislative equities are working with the Ways and Means Committee to ensure the House is able to present the strongest possible case," Etienne added.
NBC News: Dems Prepare Effort To Get Trump Tax Returns https://t.co/VHMbeMnzVC

— Jill Wine-Banks (@JillWineBanks) March 4, 2019
During Trump's personal lawyer Michael Cohen's congressional testimony last week, several Democratic lawmakers asked Cohen questions about his longtime client's finances. Freshman Rep. Alexandria Ocasio-Cortez (D-N.Y.) asked Trump's former fixer if the president had ever intentionally devalued his real estate assets in order to lower his tax payments. Cohen replied "Yes" to this question.
Ocasio-Cortez, a member of the House Oversight Committee, is one of many Democrats who grilled Cohen last week on the history of illegal business practices committed by the Trump Organization and its chief financial officer, Allen Weisselberg. 
Cohen claimed in his testimony that he had seen Trump's tax returns although he had never carefully reviewed them.
Read more about: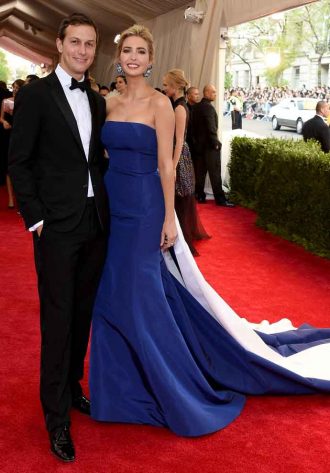 Click here for the 10 Most Powerful Political Couples Slideshow
Listen to the uInterview Podcast!
Get the most-revealing celebrity conversations with the uInterview podcast!