House Democrats Push For Trump Impeachment In Closed-Door Debate As Nancy Pelosi Resists
Rep. Nancy Pelosi (D-California) and congressional Democrats clashed with each other Monday over the subject of potentially impeaching President Donald Trump, after the House Speaker again voiced she is opposed to this action for the time being.
Among the lawmakers who called for impeachment proceedings to start were Reps. David Cicilline (D-Rhode Island), Jamie Raskin (D-Maryland) and Joe Neguse (D-Colorado). Democrats who sided with Pelosi and said impeachment should not yet be pursued as a solution included Reps. Rosa DeLauro (D-Connecticut), Ben Ray Luijan (D-New Mexico), Hakeem Jeffries (D-New York) and Cheri Bustos (D-Illinois). This latter group of Democrats argued that the party's message was being eclipsed by the debate over impeaching Trump.
"This is not about politics, it's about what's best for the American people," Pelosi told her colleagues after Rep. Steve Cohen (D-Tennessee) stood up to call for Trump' impeachment.
"It's about patriotism. It's about the strength we need to have to see things through," she added.
Subscribe!
Stay informed on the latest political news.
SLIDESHOW: TOP DEMOCRATS RUNNING FOR PRESIDENT IN 2020
Cohen reportedly grew even more aggressive with his remarks, citing the double standard over how impeachment proceedings were initiated against Bill Clinton in the 1990s "over sex" while Trump is "raping the country."
On Monday, Democrats earned a legal victory over Trump after a federal judge ruled the president couldn't block a congressional subpoena for his financial documents.
Rep. Ted Lieu (D-California), a member of the House Judiciary Committee, said he would back an impeachment inquiry should should former White House counsel Don McGahn refused to testify before Congress this week after receiving a subpoena.
"If McGahn doesn't show tomorrow, I think we're at an inflection point," Lieu said. "If we can't get information, I think we have to start proceeding down this path."
This week, Rep. Justin Amash (R-Michigan) became the first Republican lawmaker to call for Trump's impeachment, and he appears to stand by his remarks despite criticism from members of his own party.
Wow: @justinamash is NOT backing down. He is now talking to a school group on steps of the Capitol about why Trump impeachment proceedings should begin. "Really dangerous for our country" when ppl don't tell the truth pic.twitter.com/JYhKMtjhuk

— Bo Erickson (@BoKnowsNews) May 21, 2019
Read more about: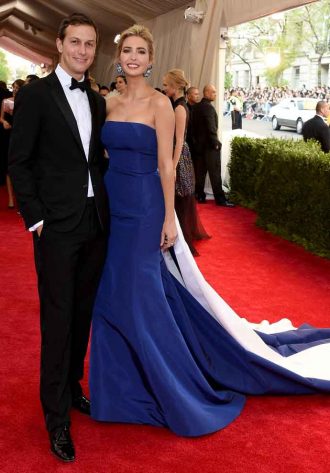 Click here for the 10 Most Powerful Political Couples Slideshow
Listen to the uInterview Podcast!
Get the most-revealing celebrity conversations with the uInterview podcast!