Harvard Rescinds Pro-Gun Parkland Student Kyle Kashuv's Admissions Offer After Racist Remarks Surface
Harvard University announced Monday that it had rescinded its offer of admission to conservative-leaning Marjorie Stoneman Douglas High School student Kyle Kashuv after racist messages he had sent to classmates months before a school shooting surfaced online last month.
Kashuv, 18, is a strong supporter of the Second Amendment, unlike many of his classmates who survived a shooting in Parkland, Florida in February 2018 where 17 people were killed. Several of those surviving students have become powerful figures in the national movement supporting greater gun control.
In his admissions essay to Harvard College, Kashuv reportedly said that despite his pro-gun views, he still hoped to become a major influence in the push for greater school security. He even met with President Donald Trump and First Lady Melania Trump last year as part of his activist endeavors.
"While I support a conservative viewpoint on the Second Amendment, I know that finding common ground is the path to protecting our students," he wrote in the essay, in which he revealed he hid in a classroom closet during the massacre at his high school. "I still believe that from the pits of despair, goodness can and will prevail."
SLIDESHOW: TOP DEMOCRATS RUNNING FOR PRESIDENT IN 2020
A quick note on callous comments I made a few years ago in high school that are circulating. pic.twitter.com/E6Ki6XIhtc

— Kyle Kashuv (@KyleKashuv) May 23, 2019
After learning of Harvard's decision to rescind his offer because of his offensive messages to his classmates, Kashuv used Twitter to note the college's longstanding history of hiring "slave owners, bigots and anti-Semites" for its faculty and staff. Kashuv has apologized for his racist comments — which included repeated use of the N-word — and said he is determined to "grow" and become more understanding of others. A former schoolmate shared screenshots of Kashuv's hurtful remarks.
11/ Throughout its history, Harvard's faculty has included slave owners, segregationists, bigots and antisemites. If Harvard is suggesting that growth isn't possible and that our past defines our future, then Harvard is an inherently racist institution.

But I don't believe that.

— Kyle Kashuv (@KyleKashuv) June 17, 2019
Harvard has previously overturned other students' acceptance offers for inappropriate behavior. In 2017, 10 applicants had their admission offers revoked for sharing sexually explicit and otherwise offensive memes in a private Facebook group, according to The New York Times, which cited the university's publication The Harvard Crimson.  
Conservative commentators like Ben Shapiro and NRA spokeswoman Dana Loesch denounced Harvard's decision, saying past offensive actions are not reason enough to punish anyone.
NEW RULE: Everyone will be retroactively adjudicated for their past childhood sins and made to pay the price now.

— Dana Loesch (@DLoesch) June 17, 2019
Between the attacks on Ronald Sullivan and the expulsion of @kylekashuv, Harvard is truly demonstrating what an institution with no principles other than fear of the far-left looks like. https://t.co/zgL26OPaSZ

— Ben Shapiro (@benshapiro) June 17, 2019
Two other Parkland student activists, David Hogg and Jaclyn Corin, have reportedly been accepted to Harvard.
Read more about: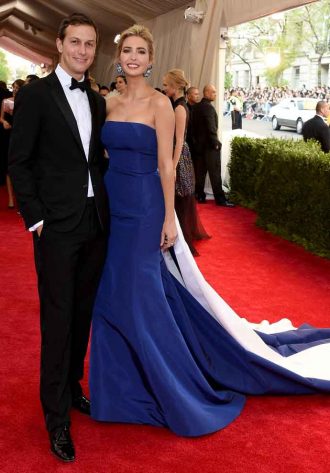 Click here for the 10 Most Powerful Political Couples Slideshow
Listen to the uInterview Podcast!
Get the most-revealing celebrity conversations with the uInterview podcast!