GOP Rep. Justin Amash Stokes Speculation Of Third-Party Libertarian Bid Against Trump In 2020
Rep. Justin Amash (R-Michigan), the only Republican lawmaker thus far to support impeaching President Donald Trump, has been rumored to mount a third-party campaign against Trump in 2020, but Amash stoked that speculation on Wednesday.
"I have no interest in playing spoiler. When I run for something, I run to win," the 39-year-old Libertarian-leaning congressman told The Hill. "I haven't ruled anything out."
Some GOP lawmaker have reportedly voiced concern that should Amash run as a third-party candidate in 2020, he could help Trump win re-election or even boost Democrats' hopes in Rust Belt states like Michigan and Wisconsin. Earlier this year, former Starbucks CEO Howard Schultz drew severe criticism from liberals after saying he was mulling an Independent presidential campaign in 2020.
"I respect Libertarians, I like them a lot. But it doesn't take away from the Democrats. It will take away from the conservative viewpoint and that hurts our side," said Rep. Doug LaMalfa (R-California). "You guys want to elect Biden or Crazy Bernie, then that's the way to do it."
"I don't have anything against him, but when people do this stuff, all it does is tear down the ability of Republicans to unite," he added.
SLIDESHOW: TOP DEMOCRATS RUNNING FOR PRESIDENT IN 2020
Amash has not backed down in his calls for Trump's impeachment, a position he took after citing the revelations from former special counsel Robert Mueller's full report on the investigation into Russian interference in the 2016 election.
The president and his allies are instead trying to excuse Trump's efforts to obstruct the entire investigation into Russian election interference by alleging problems with elements of it and claiming, without basis, that they undermine Mueller's obstruction analysis.

— Justin Amash (@justinamash) June 7, 2019
Amash also recently resigned from the House Freedom Caucus, which he helped form in 2015 with several other GOP lawmakers. The caucus pushed for cutting federal spending and reducing government interference.
Read more about: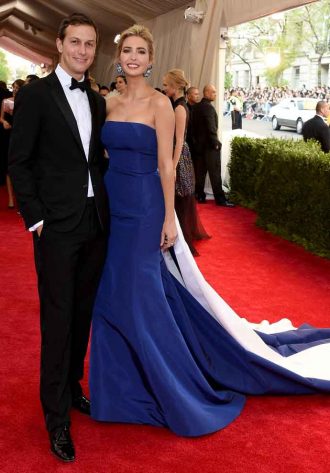 Click here for the 10 Most Powerful Political Couples Slideshow
Listen to the uInterview Podcast!
Get the most-revealing celebrity conversations with the uInterview podcast!