Donald Trump Reignites Twitter Feud With Bob Corker Amid Government Shutdown
President Donald Trumphasrevived his Twitter feud with Republican Sen. Bob Corker as a partial government shutdown continues due to partisan gridlock over immigration and border wall funding.
Trump slammed Corker Sunday afternoon in a pair of Tweets after the Tennessee lawmaker blamed the shutdown on the president in an interview on CNN's State of the Union. Trump mocked Corker, who is retiring this year, by saying he is stepping down because his poll numbers "tanked" when Trump refused to endorse him. The president also blamed Corker for proposing "the horrible Iran Nuclear Deal" the Trump administration withdrew from earlier this year.
Senator Bob Corker just stated that, "I'm so priveledged to serve in the Senate for twelve years, and that's what I told the people of our state that's what I'd do, serve for two terms." But that is Not True – wanted to run but poll numbers TANKED when I wouldn't endorse him…..

— Donald J. Trump (@realDonaldTrump) December 23, 2018

Subscribe!

A week of political news in your in-box.
We find the news you need to know, so you don't have to.
…..Bob Corker was responsible for giving us the horrible Iran Nuclear Deal, which I ended, yet he badmouths me for wanting to bring our young people safely back home. Bob wanted to run and asked for my endorsement. I said NO and the game was over. #MAGA I LOVE TENNESSEE!

— Donald J. Trump (@realDonaldTrump) December 23, 2018
Corker fired back by mocking the President for his immaturity and continuing impulse to lie. "Yes, just like Mexico is paying for the wall," Corker tweeted, adding the hashtag "#AlertTheDaycareStaff."
SLIDESHOW: DONALD TRUMP'S 30 CRAZIEST TWEETS
Corker had previously used that same hashtag to criticize Trump at the beginning of the year, when he blasted the president for running the country like "a reality show." The Tennessee lawmaker also voiced concern that Trump's words could potentially spark another World War.
Corker recently stated that if Trump was motivated to shutdown the government because of border security — which includes his request of $5 billion in funding for the border wall — rather than politics, he would have accepted the deal that New York Democratic Sen. Chuck Schumer, the Senate Minority Leader, offered the president in January.
"This is a purposely contrived fight," Corker said Sunday on CNN. "At the end of the day, no matter who wins our borders are still going to be insecure." At that time, Schumer had offered $25 billion for border security in return for reauthorizing the Deferred Action for Childhood Arrivals (DACA) program aimed at helping Dreamers, immigrant who came to the U.S. as children. DACA expired in March. Democrats have attempted to meet Trump part of the way on his border wall funds demand, offering $1.3 billion to build a border fence.
The party is seeking to end the government shutdown as soon as possible and avoid it from extending into 2019, so that the 800,000 federal employees affected by it can no longer suffer. The Senate is expected to reconvene on Thursday.
Read more about:
Leave a comment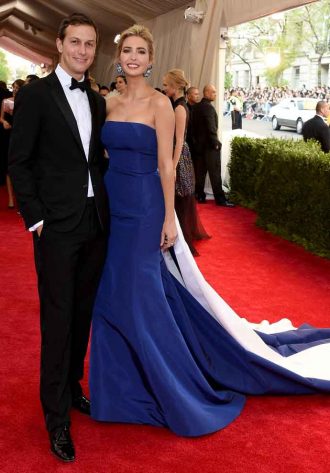 Click here for the 10 Most Powerful Political Couples Slideshow
Listen to the uInterview Podcast!
Get the most-revealing celebrity conversations with the uInterview podcast!