Donald Trump Blasts Media During Florida Rally, Crowd Chants "Lock Him Up" About Andrew Gillum
On Wednesday evening, President Donald Trump used Saturday's shooting at a synagogue in Pittsburgh to blast the news media during a rally in Florida.
Trump told his supporters in Estero, Florida, that the media's coverage of his visit to Pittsburgh on Tuesday was "fake and make-believe." He also slammed news outlets for accusing him and his administration of dividing the country, and instead claimed the media was doing exactly this.
"After this day of unity and togetherness, I came home and, sadly, turned on the news and watched as the far-left media once again used tragedy to sow anger and division," Trump told the crowd. "Sadly, they took a small group of protesters [who were] far away from where we were. We could not have been treated better, the first lady and myself."
He continued: "But we're representing the presidency, and [the media] did everything in their power to try to play it up and push people apart," he added. "That's what's happening. They're pushing people apart."
Subscribe!
A week of political news in your in-box.
We find the news you need to know, so you don't have to.
In total, 11 people were killed at the Tree of Life Synagogue in Pittsburgh on Saturday. Around 2,000 people protested Trump and First Lady Melania Trump's visit to the city this week. However, a pastor from the temple said the president was welcome.
SLIDESHOW: DONALD TRUMP'S 30 CRAZIEST TWEETS
White House Press Secretary Sarah Sanders also lambasted the media this week for going after Trump and his administration in the wake of the tragic massacre.
"The very first thing that the president did was condemn the attacks both in Pittsburgh and in the pipe bombs," Sanders said Monday. "The very first thing the media did was blame the president and make him responsible for these ridiculous acts. That is outrageous that that would be the very first reaction of so many people across this country.
Trump also claimed at the Florida rally that "33 percent of the people in this country believe the fake news is, in fact, the enemy of the people."
The president also reiterated his support for Florida GOP gubernatorial candidate Ron DeSantis, who is running against Democrat Andrew Gillum. Gillum, the mayor of Tallahassee, could make history by becoming the state's first black governor. The crowd responded with chants of "Lock him up," a refrain that has been used against numerous Trump opponents.
Read more about:
Leave a comment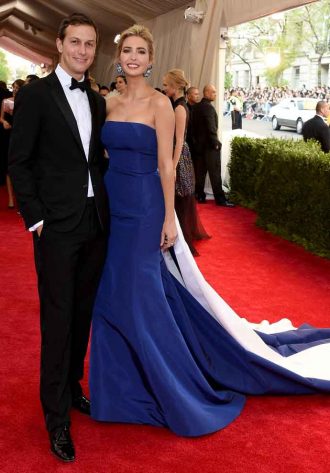 Click here for the 10 Most Powerful Political Couples Slideshow
Listen to the uInterview Podcast!
Get the most-revealing celebrity conversations with the uInterview podcast!