Key Mueller Probe Witness George Nader Arrested On Child Pornography Charges
George Aref Nader, who was a key witness in Robert Mueller's Russian interference probe, was arrested in New York on Monday on child pornography charges.
Nader, who was detained after arriving at John F. Kennedy International Airport, previously pleaded guilty to child pornography in 1991. Should he be convicted, Nader would face a minimum prison sentence of 15 years and a maximum of 40 years.
Judge Cheryl Pollack, a magistrate judge in Brooklyn, New York, rescheduled the decision regarding Nader's bail to Tuesday after his lawyer claimed Nader was suffering from severe health issues. Nader reportedly received open-heart surgery earlier this year.
"He has every incentive to flee," Pollack said of Nader, per CNN.
Nader's name appears in Mueller's full Russia investigation report nearly 50 times, mostly in footnotes. The contents of Nader's text message and email communications relevant to the inquiry are also contained in the report.
SLIDESHOW: TOP DEMOCRATS RUNNING FOR PRESIDENT IN 2020
Federal investigators reportedly seized Nader's electronic devices in January 2018 after obtaining a search warrant, although that effort was unrelated to the child pornography charges.
STORY: The criminal complaint against George Nader alleges that he transported child pornography including depictions of children as young as three years oldhttps://t.co/7phrSkOVZu

— Betsy Woodruff (@woodruffbets) June 3, 2019
NEW: Mueller witness George Nader charged with child pornography after FBI agents discovered highly disturbing videos on his phones. Nader had attended meetings at the WH and Trump Tower with Bannon, Kushner, Flynn, as an adviser on Middle East issues. https://t.co/cSDkJHavld

— Marshall Cohen (@MarshallCohen) June 3, 2019
Nader testified before a grand jury as part of Mueller's inquiry. Mueller's report said only one of his interviews with investigators were conducted "under a proffer agreement" that granted him legal protection in exchange for disclosing information.
Nader was reportedly involved with the infamous Seychelles meeting between President Donald Trump's ally Erik Prince and a Russian banker with ties to Vladimir Putin. Prince had claimed nobody from Trump's transition played a part in the January 2017 encounter, but Nader's testimony revealed otherwise.
Read more about: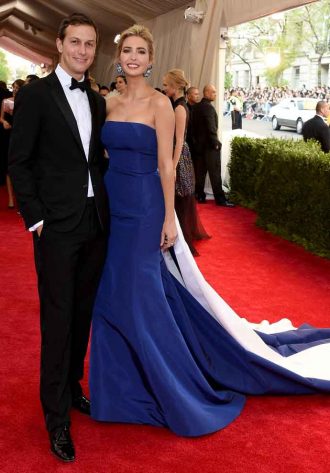 Click here for the 10 Most Powerful Political Couples Slideshow
Listen to the uInterview Podcast!
Get the most-revealing celebrity conversations with the uInterview podcast!