Trump Falsely Claims Robert Mueller's Latest Statement Exonerates Him
On Thursday, President Donald Trump wrongly asserted that Special Counsel Robert Mueller's statement on Wednesday about his investigation exonerated him.
Mueller, who announced Wednesday that he would be leaving the Justice Department, said there was insufficient evidence to charge Trump with a crime, although he and his team couldn't rule out the possibility that the president had at least tried to break the law.
"If we had confidence that the president clearly did not commit a crime, we would have said that," Mueller said Wednesday. "A president cannot be charged with a federal crime while he is in office. That is unconstitutional… Charging the president with a crime was therefore not an option we could consider."
SLIDESHOW: TOP DEMOCRATS RUNNING FOR PRESIDENT IN 2020
Subscribe!
A week of political news in your in-box.
We find the news you need to know, so you don't have to.
Although Mueller's team did not explicitly say Trump obstructed justice, the special counsel did list in his unredacted report several examples that strongly suggest the president attempted to commit obstruction of justice but failed to do so because White House staffers refused to comply with some of his orders.
Trump called the Mueller probe and all those who supported it evidence of "presidential harassment" in a series of tweets Thursday.
The Greatest Presidential Harassment in history. After spending $40,000,000 over two dark years, with unlimited access, people, resources and cooperation, highly conflicted Robert Mueller would have brought charges, if he had ANYTHING, but there were no charges to bring!

— Donald J. Trump (@realDonaldTrump) May 30, 2019
Russia, Russia, Russia! That's all you heard at the beginning of this Witch Hunt Hoax…And now Russia has disappeared because I had nothing to do with Russia helping me to get elected. It was a crime that didn't exist. So now the Dems and their partner, the Fake News Media,…..

— Donald J. Trump (@realDonaldTrump) May 30, 2019
….say he fought back against this phony crime that didn't exist, this horrendous false accusation, and he shouldn't fight back, he should just sit back and take it. Could this be Obstruction? No, Mueller didn't find Obstruction either. Presidential Harassment!

— Donald J. Trump (@realDonaldTrump) May 30, 2019
Read more about:
Leave a comment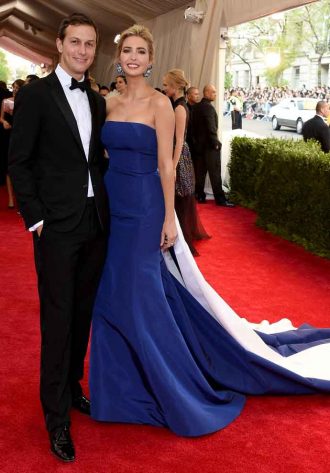 Click here for the 10 Most Powerful Political Couples Slideshow
Listen to the uInterview Podcast!
Get the most-revealing celebrity conversations with the uInterview podcast!