Betsy DeVos Defends Cutting $17.6 Million In Special Olympics' Funding, Eliminating All Federal Support
Education Secretary Betsy DeVos on Wednesday defended a proposal to reduce federal funding for the Special Olympics by $17.6 million after a public uproar over the news.
In a statement, DeVos blasted the media and some lawmakers for "falsehoods and fully misrepresenting the facts" just one day after her explanation for the proposal from President Donald Trump's administration in a congressional hearing. Social media quickly lit up with angry comments about the budget plan regarding the Special Olympics, which are designed for people with special needs.
"Make no mistake: We are focused every day on raising expectations and improving outcomes for infants and toddlers, children and youth with disabilities, and are committed to confronting and addressing anything that stands in the way of their success," she said. "The President's budget reflects that commitment."
SLIDESHOW: TOP DEMOCRATS RUNNING FOR PRESIDENT IN 2020
It's worth nothing that DeVos has rejected previous proposals to slash federal funding for the Special Olympics. The Trump administration's recently unveiled 2020 budget also includes planned reductions in funding for several other programs like Medicare, Medicaid and the food stamp program known as the Supplemental Nutrition Assistance Program (SNAP).
The Special Olympics reported $124 million in unrestricted revenues, gains and other support for the year ending Dec. 31, 2017, according to the organization's website.
"We had to make some difficult decisions with this budget," DeVos stated during a Tuesday hearing before the House Appropriations subcommittee, which oversees education spending.
DeVos said last year that she planned to donate a portion of her salary to the Special Olympics. In 2017, the education secretary drew controversy for suggesting states should oversee enforcement of a federal law that protects rights for children with disabilities, the Individuals with Disabilities Education Act.
Betsy Devos, @SecondLady and @FLOTUS:
You have been at our @SpecialOlympics games.
Don't try to balance our nation's budget on the back of those with special needs.
Not your best. #SpecialOlympics https://t.co/4TKW7sKmJX

— Maria Shriver (@mariashriver) March 27, 2019
Rep. Barbara Lee (D-Calif.) was among the Democratic lawmakers who slammed the proposed cuts to Special Olympics funding.
"I still can't understand why you would go after disabled children in your budget," said Lee.
Rep. Mark Pocan (D-Wis.) also shared a video on Twitter of a conversation he and DeVos had in which he told her how many disabled children would be affected by her proposed budget cuts, after it became clear she had no idea.
"It's 272,000 kids. … I'll answer it for you, that's OK," Pocan tells DeVos in the video, which drew major reactions on Twitter.
Betsy DeVos is specifically asking, not for just a reduction in the spending on the Special Olympics, she is specifically calling to eliminate all federal funding, all U.S. government support, for the Special Olympics. Full stop. pic.twitter.com/xLKokfO3MK

— Maddow Blog (@MaddowBlog) March 28, 2019
Read more about: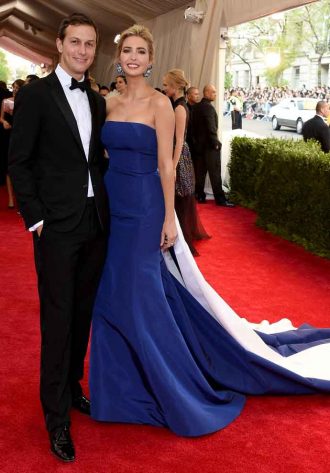 Click here for the 10 Most Powerful Political Couples Slideshow
Listen to the uInterview Podcast!
Get the most-revealing celebrity conversations with the uInterview podcast!