Advertisers Boycott Tucker Carlson After Fox News Host's Controversial Remarks On Women, Child Marriages
Fox News host Tucker Carlson is facing severe backlash after several past controversial comments he made about women and arranged child marriages resurfaced, but he has not yet issued a formal apology.
The 49-year-old host said on his show Tucker Carlson Tonight Monday evening that he would never "bow to the mob" of detractors, although some advertisers and fans have since boycotted Carlson as they have in the past.
"Since the day we went on the air, they've been working hard to kill this show. We haven't said much about it in public. It seemed too self-referential. The point of this show has never been us. But now it's obvious to everybody. There's no pretending that it's not happening. It is happening. And so going forward, we'll be covering their efforts to make us be quiet," Carlson said of his detractors Monday night. "Fox News is behind us, as they have been since the very first day," he added, noting: "But we will never bow to the mob. Ever. No matter what."
SLIDESHOW: TOP DEMOCRATS RUNNING FOR PRESIDENT IN 2020
Subscribe!
A week of political news in your in-box.
We find the news you need to know, so you don't have to.
Over the weekend, liberal advocacy group Media Matters revealed offensive and misogynistic remarks Carlson made years prior on a radio show, as well as comments that appeared to understate the severity of arranged child marriages.
Between 2006 and 2011, Carlson allegedly called women "extremely primitive," "pigs," "whores" and other derogatory words on a show called Bubba the Love Sponge. 
Carlson also said he believed arranged child marriages were not as serious as rape or sexual assault.
"I am not defending underage marriage at all," Carlson said in a clip from 2009. "I just don't think it's the same thing exactly as pulling a child from a bus stop and sexually assaulting that child."
When the radio show's hosts countered by arguing that arranging child marriages is worse than rape because it is an act that is "more planned out and plotted," Carlson fired back in disagreement.
"Hold on a second. The rapist, in this case, has made a lifelong commitment to live and take care of the person, so it is a little different. I mean, let's be honest about it," Carlson said.
Media Matters also reported that among the famous women Carlson made derogatory comments about were Britney Spears, Ariana Huffington and Martha Stewart's daughter Alexis Stewart. 
Many fans and advertisers quickly began boycotting Carlson on Twitter on Monday and calling him a misogynist. In response, the host issued a statement that was also criticized for not being a direct apology.
"Media Matters caught me saying something naughty on a radio show more than a decade ago," Carlson wrote. "Rather than express the usual ritual contrition, how about this: I'm on television every weeknight live for an hour. If you want to know what I think, you can watch," Carlson said in a statement Sunday night. "Anyone who disagrees with my views is welcome to come on and explain why."
— Tucker Carlson (@TuckerCarlson) March 11, 2019
Late Show host Stephen Colbert mocked and criticized Carlson on Monday night for failing to issue a sincere apology for his past statements.
In December, multiple advertisers reportedly requested that Fox News remove their commercials from Tucker Carlson Tonight due to offensive comments he made while taking about immigration.
Carlson also recently drew controversy for not airing an interview on his show in which he told Dutch historian and author Rutger Bregman, "Go f—k yourself."
Read more about:
Leave a comment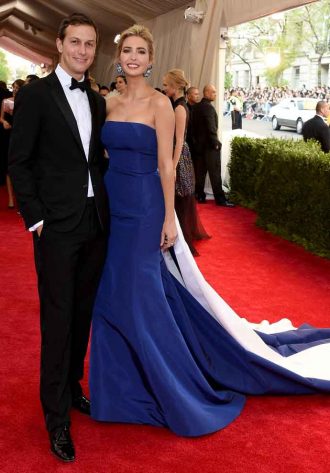 Click here for the 10 Most Powerful Political Couples Slideshow
Listen to the uInterview Podcast!
Get the most-revealing celebrity conversations with the uInterview podcast!