Marco Rubio Says Russians Hacked Florida Voter Rolls In 2016 Election, Could Have Altered Results
Sen. Marco Rubio (R-Florida) said in an interview Friday that not only were Russian hackers successful in hacking his state's voter rolls in 2016, but they were also "in a position" to alter information contained in Florida's voting systems.
Several prominent Florida Republicans, including Gov. Ron DeSantis, quickly responded by demanding to know specifically which counties Russians targeted as part of this effort.
"They won't tell us which county it was. Are you kidding me?" DeSantis stated at a press conference in Miami on Thursday.
Rubio, a 2016 GOP presidential candidate who serves on the Senate Intelligence Committee, said data was gathered as part of an intelligence operation and not via a criminal probe.
Subscribe!
A week of political news in your in-box.
We find the news you need to know, so you don't have to.
"Everybody has been told what it is they need to do to protect themselves from the intrusion," Rubio said. "I don't believe the specific victims of the intrusion have been notified. The concern was that in a number of counties across the country, there are a couple of people with the attitude of: 'We've got this; we don't need your help. We don't think we need to do what you are telling us we need to do.'"
Among the findings in the Senate Intelligence Committee Preliminary report we released this week is that during the 2016 election cyber actors were in a position to, at a minimum, alter or delete voter registration data in a number of states. #Sayfie

— Marco Rubio (@marcorubio) May 11, 2018
SLIDESHOW: TOP DEMOCRATS RUNNING FOR PRESIDENT IN 2020
According to The New York Times, Florida elections supervisor Lisa Lewis discovered a suspicious email on the day before the 2016 election. The email claimed to be from VR Systems, the vendor that sells electronic voter list equipment to each of the state's counties. Three other people in Lewis's office had also received this email, which read: "Please take a look at the instructions for our modernised products." The British spelling of 'modernized' and an accompanying attachment rapidly caused further distrust, as did the fact that the email was sent using a Gmail server, which is different from that of VR Systems.
"Last year, then U.S. Sen. Bill Nelson, D-Fla., warned Russians had gained access to Florida voter data but declined to identify which county or counties had been penetrated, saying the information was classified." https://t.co/nvQXnCPR3R

— Sandra Smith (@Coco_Wms) April 27, 2019
Lewis's hunch proved correct: the email contained a malicious Trojan virus and came from a Russian military intelligence unit called the G.R.U.
Former Sen. Bill Nelson (D-Florida) also reportedly revealed in a statement that the Senate Intelligence Committee chairman and vice chairman asked him and Rubio to warn Florida's 67 county elections supervisors of Russian intrusion via a letter.
The recently released report from Special Counsel Robert Mueller — as well as investigations from several congressional panels — reveals a detailed explanation of Russia's efforts to interfere in U.S. elections. On Friday, a federal judge sentenced Russian agent Maria Butina to 18 months in prison for her attempts to infiltrate conservative political circles in the U.S. and promote her countries's interests around the time of the 2016 American presidential election.
Read more about:
Leave a comment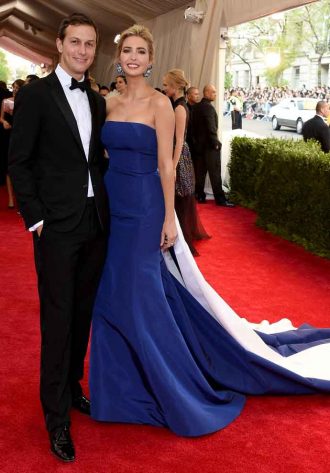 Click here for the 10 Most Powerful Political Couples Slideshow
Listen to the uInterview Podcast!
Get the most-revealing celebrity conversations with the uInterview podcast!