Trump Questions Biden's Mental & Physical Health, Calls Him "Weakest" 2020 Democratic Candidate
President Donald Trump continued his verbal attacks on Joe Biden on Tuesday, saying the former vice president is the "weakest" of the 2020 Democratic presidential contenders in terms of mental fitness and energy.
"I think he's the weakest mentally. I like running against people who are weak mentally. I think he is the weakest up here," Trump said of Biden, pointing to his head. "The other ones have much more energy. I don't agree with their policies, but I — I call him 1 percent Joe, because until [Barack] Obama came along he did very well."
Dating back to the 2016 election — and even more recently since Biden officially announced his run for president in late April — Trump has blasted the former vice president as a "dummy" and a "loser." Biden in turn has rebuked Trump multiple times for his misogynistic and divisive rhetoric.
"When a man has to mention my name 76 times in his speech, that means he's in trouble," Trump told reporters about Biden before departing the White House. "I have to tell you, he's a different guy. He looks different then he used to, he acts different than he used to, he is even slower than he used to be. So I don't know. But when he mentions my name that many times, I guess I should be complimented."
Subscribe!
A week of political news in your in-box.
We find the news you need to know, so you don't have to.
Pres. Trump said today he wants to run against Joe Biden, calling him the "weakest mentally" in 2020 field https://t.co/aYIcGo5zvO pic.twitter.com/PBJbZKjyRT

— CBS News (@CBSNews) June 11, 2019
Biden is one of several 2020 Democratic candidates visiting Iowa, the site where the primary election season begins, this week. Some polls have him slightly leading Trump in many states, while other Democratic contenders are trailing the real estate mogul-turned-president by just a few points.
SLIDESHOW: TOP DEMOCRATS RUNNING FOR PRESIDENT IN 2020
Biden, 76, is the Democratic frontrunner for 2020 and has faced criticism even within his own party for his record during his time as a Senator, including his role in Anita Hill's Senate testimony in 1991 and his involvement in the 1994 crime bill that is said to have led to disproportionately mass incarceration of African-Americans.
Read more about:
Leave a comment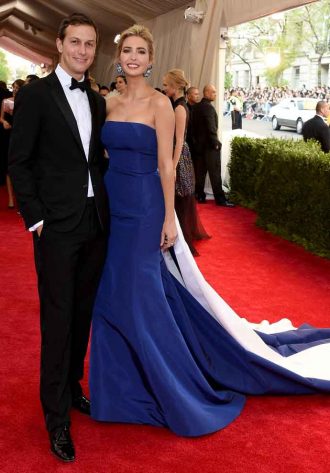 Click here for the 10 Most Powerful Political Couples Slideshow
Listen to the uInterview Podcast!
Get the most-revealing celebrity conversations with the uInterview podcast!