California Senate Passes Bill That Would Keep Trump Off 2020 Ballot Unless He Releases Tax Returns
On Thursday, the California state Senate passed a bill requiring presidential candidates — including President Donald Trump — to unveil five years' worth of income tax returns in order to appear on the 2020 ballot.
The measure passed with a 27-10 vote. All 10 GOP members of California's state Senate opposed the bill. California is set to be one of the first states to hold its presidential primary in 2020.
"We believe that President Trump, if he truly doesn't have anything to hide, should step up and release his tax returns," said state Sen. Mike McGuire (D).
California's legislature approved a similar measure in 2017, although then-Gov. Jerry Brown (D) — who also failed to release his tax returns — vetoed the bill. Washington and New Jersey are two other states that are seeking to pass bills similar to California's regarding presidential candidates' taxes. Similarly, New York's Democratic-led state legislature recently pushed for a measure to get Trump to release his New York state taxes. 
Subscribe!
A week of political news in your in-box.
We find the news you need to know, so you don't have to.
This week, the California Senate voted 27-10 on a measure that would require anyone appearing on the state's presidential primary ballot to make five years' worth of income tax returns available to the public.https://t.co/H1iFP8vaI3

— Citizens for Ethics (@CREWcrew) May 6, 2019
SLIDESHOW: TOP DEMOCRATS RUNNING FOR PRESIDENT IN 2020
Only one Republican candidate has stepped up to challenge Trump in the 2020 presidential primaries: former Massachusetts Gov. Bill Weld, who has blasted Trump on several issues, including immigration.
Several Democratic-led congressional committees have pushed for the IRS to reveal Trump's tax returns, although the White House has come up with a wide range of excuses for not disclosing them at nearly every turn. Every president and many major presidential candidates over the last 35 years has released his or her tax returns.
California's Gov. Gavin Newsom (D) is in the process of forming his first budget for the state. He is expected to send the legislature a revised spending plan this week.
Read more about:
Leave a comment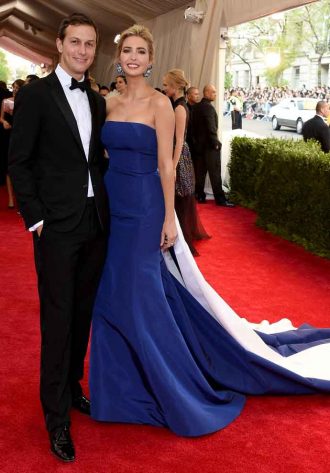 Click here for the 10 Most Powerful Political Couples Slideshow
Listen to the uInterview Podcast!
Get the most-revealing celebrity conversations with the uInterview podcast!