VIDEO EXCLUSIVE: 2020 Democratic Presidential Candidate Andrew Yang On Improving U.S. Economy
The American economy has been strong for several years, although there are still glaring issues that need to be fixed, and 2020 Democratic presidential candidate Andrew Yang thinks he knows what some of the most important aspects of it are and how they must be addressed.
The 44-year-old businessman and founder of Venture for America reiterated his plan of universal basic income (UBI), which is also know as the "freedom dividend." This proposal involved giving all Americans, regardless of income, $1,000 per month guaranteed for basic expenses.
WATCH: ANDREW YANG ON HIS UNCONVENTIONAL IDEAS
"[This] would grow the consumer economy by around eight percent and create two million new jobs," Yang told uPolitics exclusively. "It would improve children's health, nutrition, graduation rates and make our population mentally stronger and more productive."
SLIDESHOW: TOP DEMOCRATS RUNNING FOR PRESIDENT IN 2020
A journalist asked me if I 'picked' Universal Basic Income because I thought it would be a good presidential platform. I told him "You have it in reverse. I'm running for President to make Universal Basic Income a reality, not the other way around."

— Andrew Yang (@AndrewYang) June 10, 2019
Under President Donald Trump, the United States has seen continued job growth. The state of the economy is widely viewed as being one of the issues the majority of American voters care about most, along with healthcare.
WATCH: ANDREW YANG ON HOW A.I. DRIVES UNEMPLOYMENT
Yang, the son of Taiwanese immigrants, recently published a book called The War On Normal People that explains how the U.S. economy has changed and will continue to evolve in the coming years. Yang has made the growing trend of automation and artificial intelligence a central focus of his 2020 campaign thus far, arguing that American workers in industries more susceptible to these types of technological innovations must be protected.
Yang will likely be one of the many Democrats appearing in the party's first presidential primary debates on June 26 and 27, as his campaign announced he has met both requirements regarding donor numbers and support in the polls. In total, there are 24 Democrats running for president in 2020.
Read more about:
Leave a comment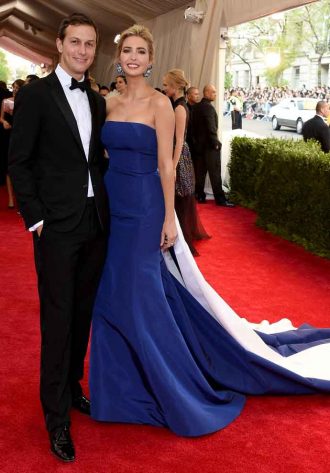 Click here for the 10 Most Powerful Political Couples Slideshow
Listen to the uInterview Podcast!
Get the most-revealing celebrity conversations with the uInterview podcast!