VIDEO EXCLUSIVE: 2020 Democratic Presidential Candidate Andrew Yang On Abortion Rights
The subject of abortion and women's reproductive rights has become a hotly debated one recently, as some states like Alabama, Georgia, Ohio and Missouri have all now passed some sort of legislation banning abortions.
As the precedent set by the landmark Roe v. Wade case of 1973 threatens to be overturned day by day thanks to so-called "heartbeat bills" and other similar legislation passed by overwhelmingly white male state legislators, 2020 Democratic presidential candidate Andrew Yang told uPolitics exclusively about his views on the issue. The 44-year-old businessman began by making a bold comment that many pro-choice Americans have been saying about the topic.
"I think that it's ridiculous that men have any input on women's reproductive rights," Yang said. "I think all male legislators should just leave the room and let women decide what they would like to do."
SLIDESHOW: TOP DEMOCRATS RUNNING FOR PRESIDENT IN 2020
Every Alabama State Senator and how they voted on the #abortionban pic.twitter.com/P9CjzNdsaz

— Teresa Gorman 🌊 (@Teresa_Gorman) May 16, 2019
Hundreds gathered in Huntsville, Alabama this afternoon for the My Body, My Choice rally in protest of Alabama's #abortionban pic.twitter.com/NRJ9LUNTA9

— Anna Claire Vollers (@acvollers) May 19, 2019
Yang continued by making the argument that if men could get pregnant, "there would probably be abortion and contraception available in every convenience store."
WATCH: ANDREW YANG ON HOW A.I. DRIVES UNEMPLOYMENT
In some states, doctors who perform abortions can now face up to 99 years in prison for doing so, a sentence that far exceeds the punishment for rape in most cases. Many states also specify no exceptions in their new laws for rape and incest or for when the mother's life is at risk. Rallies have already taken place across the country to protest these laws.
WATCH: ANDREW YANG ON HIS UNCONVENTIONAL IDEAS
The subject of women's reproductive rights will surely become a key issue discussed during the 2020 election cycle, and candidates may have to propose as specific plans as possible in order to distinguish themselves with regards to how to ensure that abortion rights are protected throughout the entire United States.
Stay tuned for more videos from uPolitics' series on exclusive interviews with 2020 presidential candidates.
Read more about:
Leave a comment
You must be logged in to post a comment.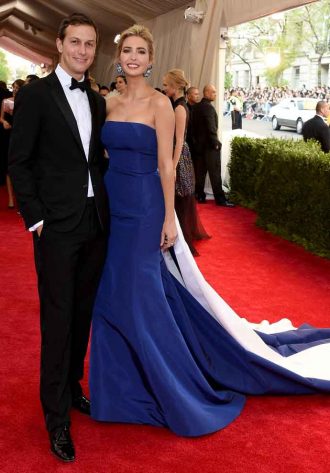 Click here for the 10 Most Powerful Political Couples Slideshow
Listen to the uInterview Podcast!
Get the most-revealing celebrity conversations with the uInterview podcast!