What Is "Inherent Contempt"? Democrats' Strategy Could Fine Or Jail Trump Officials Defying Subpeonas
Although the prospect seemed highly unlikely a few weeks ago, congressional Democrats are now reportedly weighing an obscure, seldom-used move to fine or jail non-compliant members of President Donald Trump's administration: inherent contempt.
The Democratic-led House Judiciary Committee has already voted to hold Attorney General William Barr in contempt for his failure to appear for a hearing or submit an unredacted version of special counsel Robert Mueller's Russia probe report.
Now, other current or former White House officials may follow, among them former counsel Don McGahn. Lawmakers have sent Trump officials subpoenas for documents and requests for public testimonies, and many have refused to comply.
Unlike criminal contempt — which is contingent on the Justice Department's involvement — and civil contempt, which permits lawmakers to sue someone, inherent contempt doesn't require action from another branch of government for any kind of penalty.
Subscribe!
A week of political news in your in-box.
We find the news you need to know, so you don't have to.
SLIDESHOW: TOP DEMOCRATS RUNNING FOR PRESIDENT IN 2020
Jerry Nadler warns House may impose 'very large' fines for people held in inherent contempt, and says in response to latest WH rejection of his requests for info: "We are not ending the investigation."

He told me: "This is the White House claiming that the president is a king" pic.twitter.com/k9znKkPJxm

— Manu Raju (@mkraju) May 15, 2019
Congress hasn't made use of its inherent contempt authority to detain anyone since the 1930s. Some pundits have suggested that in today's political landscape, fines may be one of the most effective forms of punishment in this case.
Democrats have voiced differing opinions on the issue of inherent contempt.
"I'm skeptical that fighting it out in court over these contempt issues and individual subpoena after individual subpoena is going to move us quickly toward a resolution," said Rep. Jared Huffman (D-California), who favored impeaching Trump early in his term. "If you're in an impeachment posture, it's pretty hard for them to argue that you don't have a legitimate legislative purpose."
House Speaker Nancy Pelosi (D-California) has not yet formally stated what Democrats' next best move might be, contempt or otherwise.
Rep. Adam Schiff (D-California), the House Intelligence chairman, said in an interview on ABC this week that imposing fines of $25,000 per day on Trump officials would be a better strategy than detaining them.
"I don't know how many are going to want to take that risk for Donald Trump," Schiff said. "But we're going to have to use that device if necessary, we're going to have to use the power of the purse if necessary."
Read more about:
Leave a comment
You must be logged in to post a comment.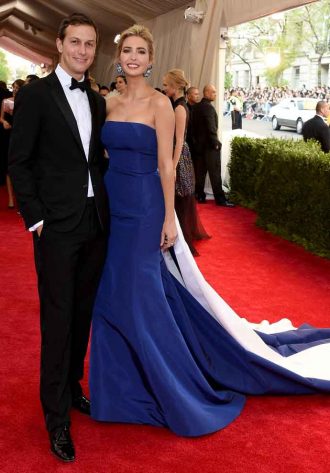 Click here for the 10 Most Powerful Political Couples Slideshow
Listen to the uInterview Podcast!
Get the most-revealing celebrity conversations with the uInterview podcast!