Trump Warned That Cohen Would Likely Flip & Could Wear A Wire By Ex Lawyer Jay Goldberg
A longtime legal adviser for President Donald Trump has warned the president last week that his personal attorney Michael Cohen is likely to turn against him and comply with federal investigators should Trump be charged in the investigation.
Adviser Warns Trump Cohen Could Turn Against Him
According to the Wall Street Journal, the man who advised Trump about this on Friday is Jay Goldberg, a former prosecutor who represented the former Apprentice star during the 1990s and early 2000s. The Journal also reported that Goldberg warned the president not to trust Cohen at all. Meanwhile, CNN reported that Goldberg told Trump that Cohen or anyone else who ended up cooperating with prosecutors "may also wear a wire."
SLIDESHOW: DONALD TRUMP'S 30 CRAZIEST TWEETS
Cohen is being investigated for campaign-finance violations and possible bank fraud. Last week, federal agents raided the lawyer's office, home and hotel room for documents related to his $130,000 payment to Trump's former mistress and porn star Stormy Daniels just weeks before the 2016 election. The raids — conducted after a search warrant was approved by special counsel Robert Mueller — were also carried out to take records pertaining to the president's affairs with other women and also to inspect emails and other forms of communication between Cohen and Trump.
Subscribe!
Stay informed on the latest political news.
Cohen is being accused of utilizing a home-equity line of credit to pay Daniels to force her silence on her affair with Trump.
Goldberg noted that the investigation into services Cohen has performed for Trump could hurt the president more than Mueller's probe into Russian interference in the 2016 election, something other legal experts have also stated.
Cohen, who has worked for Trump for more than a decade, is reportedly unwavering in his loyalty to the president as of now, and the reverse also seems to be true.
Goldberg, 85, has more than 50 years of experience working in law.
Cohen also recently dropped a defamation lawsuit against BuzzFeed regarding the publishing of an intelligence report that alleged he also colluded with Russia to help Trump get elected.
Read more about: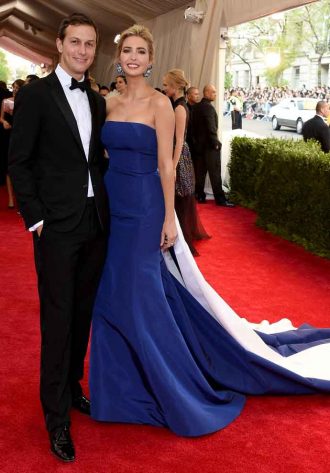 Click here for the 10 Most Powerful Political Couples Slideshow
Listen to the uInterview Podcast!
Get the most-revealing celebrity conversations with the uInterview podcast!