FBI Raids Office Of Trump Lawyer Michael Cohen Seizes Documents, Including On Payments To Stormy Daniels
On Monday, agents from the FBI raided the office of President Donald Trump's longtime personal attorney Michael Cohen to take documents related to multiple issues, including Cohen's payments to pornographic film actress Stormy Daniels. 
FBI Raids Michael Cohen's Office
Federal prosecutors in Manhattan got the search warrant after they received a referral from special counsel Robert Mueller.
Cohen's attorney Stephen Ryan denounced the search as "completely inappropriate and unnecessary."
SLIDESHOW: DONALD TRUMP'S 30 CRAZIEST TWEETS
Subscribe!
Stay informed on the latest political news.
According to the New York Times, the search "does not appear to be directly related to Mr. Mueller's investigation, but likely resulted from information he had uncovered and gave to prosecutors in New York."
Cohen has admitted  to paying Daniels — whose real name is Stephanie Clifford — $130,000 before the 2016 election to force her to remain silent about an affair she had with Trump at a golf resort in Lake Tahoe in 2006, shortly after Trump's wife Melania had given birth to their son Barron.
In addition to records related to the payment to Daniels, FBI agents also seized tax documents, emails and business documents. 
A special team of agents would be in charge of evaluating any forms of communication between Trump and Cohen, as conversations between lawyers and clients are generally protected from examination under laws related to attorney-client privilege and confidentiality.
Over the weekend, Daniels' lawyer Michael Avenatti teased a major announcement regarding the identity of a man who allegedly threatened the porn star in a Las Vegas parking lot in 2011 to stay quiet about her affair with Trump.
Avenatti has commissioned a sketch of the man, whom Daniels mentioned without naming him in a 60 Minutes interview last month.
Read more about: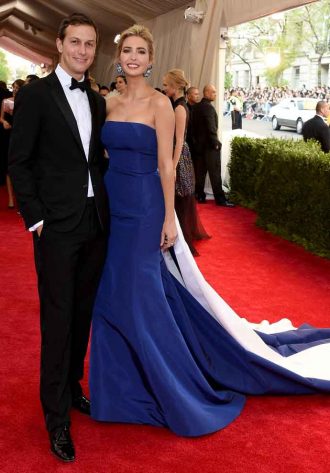 Click here for the 10 Most Powerful Political Couples Slideshow
Listen to the uInterview Podcast!
Get the most-revealing celebrity conversations with the uInterview podcast!