Trump Unloads On Comey, McCabe, Tester & FBI At Fiery Michigan Rally
On Saturday night, President Donald Trump opted once again to skip the annual White House Correspondents Association dinner in Washington, D.C., in favor for another campaign-style rally in Washington, Michigan.
Surrounded by supporters in a state he had won during the 2016 presidential election, the president berated his enemy's to the cheers of a large crowd, with many wearing red Make America Great Again hats and Trump/Pence tee-shirts.
The annual correspondents dinner is a black tie affair that typically sees lawmakers and journalists at their most relaxed. The event features a comedian guest speaker who roasts president and press alike. No other president, other than Reagan after his assassination attempt in 1981, has skipped the annual engagement since it began in 1914.
Playing on his image as a Washington outsider, Trump took aim at the Correspondents' dinner telling the crowd, "I'd much rather be in Washington, Michigan."
Subscribe!
A week of political news in your in-box.
We find the news you need to know, so you don't have to.
Adding context to his earlier tweets regarding White House physician Ronny Jackson, the president targeted Sen. Jon Tester (D-Montana), whom he blames for taking down Jackson's nomination as secretary of veterans affairs by publishing reports by over 20 colleagues, describing allegations of misconduct by Jackson. Trump noticeably left out Republicans who also had questions regarding Jackson's conduct such as Sen. Johnny Isakson (R-Georgia), who serves as the Republican chairman on the committee on veterans affairs.
"Well, I know things about Tester that I could say too," the president warned. "And if I said them, he'd never be elected again." Tester is currently embroiled in a tough re-election campaign in a state that went for Trump in 2016.
The president boasted of his accomplishments with North Korea. South Korean President Moon Jae-in recently met with North Korean dictator Kim Jong-un for the first time last week. The crowd began to chant "Nobel" as the president told them that he deserved virtually all the credit for this historic event.
President Trump also attacked James Comey and Andrew McCabe, both former FBI officials before railing against his own intelligence agencies, FBI and Justice Department for their continued investigations into his campaign's ties to Russia during the 2016 election.
Read more about:
Leave a comment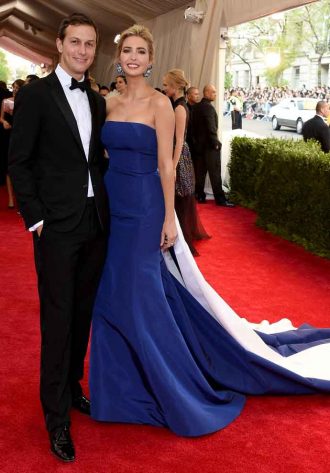 Click here for the 10 Most Powerful Political Couples Slideshow
Listen to the uInterview Podcast!
Get the most-revealing celebrity conversations with the uInterview podcast!