Trump Skips Veterans' Day Service At Arlington Cemetery, Tweets About Florida Races Instead
President Donald Trump on Monday decided to skip the annual memorial held at Arlington National Cemetery in Washington, D.C., to honor fallen soldiers on Veterans' Day, and quickly drew widespread criticism.
Trump's decision came after he also missed a visit to an American cemetery in Paris over the weekend, citing rainy weather as his reason. The president was also widely rebuked for this excuse. Other world leaders like French President Emmanuel Macron and German Chancellor Angela Merkel attended that ceremony, while White House Chief of Staff John Kelly and several other officials took Trump's place.
Vice President Mike Pence also skipped a visit to Arlington. Instead of visiting Arlington on Monday, Trump stayed home and ranted on Twitter about the recounts being held in Florida for the governorship and the U.S. Senate. The president falsely claimed some ballots were being "forged" or were "missing," and said Gov. Rick Scott and Rep. Ron DeSantis — both Republicans — should be declared the winners in their respective races.
The Florida Election should be called in favor of Rick Scott and Ron DeSantis in that large numbers of new ballots showed up out of nowhere, and many ballots are missing or forged. An honest vote count is no longer possible-ballots massively infected. Must go with Election Night!

Subscribe!

A week of political news in your in-box.
We find the news you need to know, so you don't have to.

— Donald J. Trump (@realDonaldTrump) November 12, 2018

Trump's command could potentially disenfranchise 5,000 overseas ballots, the majority of which likely belong to U.S. military members.
SLIDESHOW: DONALD TRUMP'S 30 CRAZIEST TWEETS
On Saturday, Daniel A. Smith — the chairman of political science at Florida University — tweeted that nearly 20,000 overseas votes have yet to be counted in Florida, and that 41 percent of them belong to registered Democrats.
As of this morning, there are roughly 19.8k overseas ballots out.

41% of these are Ds, 27% are Rs, and 30% are NPAs.

These overseas voters are registered in nearly every Florida county. Those with the most are DAD (3.3k), BRO (2.6k), PAL (1.6k), HIL (1.4k), ORA (1k)

— daniel a. smith (@electionsmith) November 11, 2018
According to Florida law, military members have until Nov. 16 to have their absentee ballots accepted and counted.
In an interview on MSNB's Morning Joe on Tuesday, former CIA Director John Brennan called Trump's decisions to miss the two Veterans Day events "puzzling."
"These were relatively easy to do events, both in France as well as here," said Brennan. "I don't know whether or not he gets in some moods and just sulks and doesn't want to be part of these ceremonies, whether it was just the weather and he was concerned about what that might do to his image, but it really is one of the more puzzling aspects of Mr. Trump's performance."
Read more about:
Leave a comment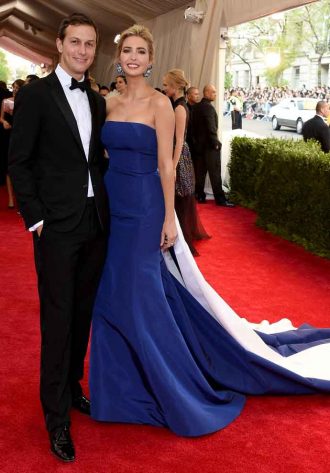 Click here for the 10 Most Powerful Political Couples Slideshow
Listen to the uInterview Podcast!
Get the most-revealing celebrity conversations with the uInterview podcast!