Trump Cancels June Meeting With North Korea, Citing Country's "Tremendous Anger" [FULL LETTER]
President Donald Trump alerted North Korean leader Kim Jong-un in a letter Thursday morning that he has cancelled their highly anticipated summit that had been set for next month.
Trump Cancels June 12 Nuclear Summit With Kim Jong-Un
The meeting — which had been set for June 12 in Singapore — was intended partly to discuss North Korea's possible denuclearization and would have been a historic one, although Trump has decided against it. The president cited the "anger" and "hostility" Un's government has shown toward the U.S. in recent weeks.
SLIDESHOW: DONALD TRUMP'S 30 CRAZIEST TWEETS
"I was very much looking forward to being there with you. Sadly, based on the tremendous anger and open hostility displayed in your most recent statement, I feel it is inappropriate, at this time, to have this long-planned meeting," Trump said in the letter. "Therefore, please let this letter serve to represent that the Singapore summit, for the good of both parties, but to the detriment of the world, will not take place."
Subscribe!
Stay informed on the latest political news.
Washington and Pyongyang have had a tense relationship since Trump took office, especially in recent months. Trump and Un have exchanged insults and caused fear of igniting a nuclear war. On Wednesday, North Korea's vice minister of foreign affairs took aim at Vice President Mike Pence, calling him "ignorant and stupid" in a statement, according to The New York Times. Earlier this week, Pence warned North Korea not to "play" Trump.
This comes after another Trump administration official, hawkish National Security Advisor John Bolton, also made North Korea angry by suggesting the authoritarian regime follow the "Libya model" to de-escalate its nuclear program. Pyongyang officials were strongly upset by Bolton's statements because Libya's regime in the early 2010s ultimately collapsed and its leader at the time, dictator Muammar Gaddafi, was captured, tortured and killed by rebels in a 2011 uprising before being dragged through the streets. Gaddafi surrendered his nuclear program in 2003.
North Korea also threatened last week to withdraw from nuclear talks with the U.S. due to the latter country's series of joint military exercises with South Korea.
On Thursday, North Korea announced it had destroyed its only known nuclear test site. Explosives were reportedly used to dismantle several tunnels at the site.
Trump said in a tweet that this was "a very smart and gracious gesture," upon learning of the nuclear site's shutdown earlier this month.
North Korea has announced that they will dismantle Nuclear Test Site this month, ahead of the big Summit Meeting on June 12th. Thank you, a very smart and gracious gesture!

— Donald J. Trump (@realDonaldTrump) May 12, 2018
The White House shared the full letter Trump wrote to Chairman Un on Twitter:
The full letter from the President Trump to Chairman Kim Jong Un : https://t.co/RJD9qV0HSl pic.twitter.com/b0BEf0mKWf

— The White House (@WhiteHouse) May 24, 2018
"Some day, I look very much forward to meeting you," Trump wrote in the letter.
Read more about: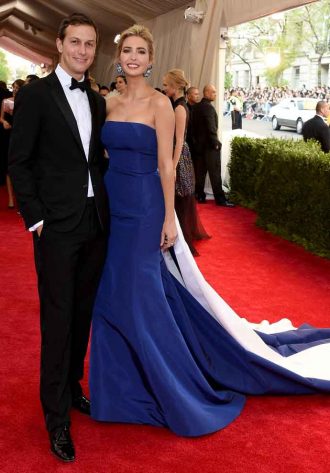 Click here for the 10 Most Powerful Political Couples Slideshow
Listen to the uInterview Podcast!
Get the most-revealing celebrity conversations with the uInterview podcast!