Mike Pence Warns North Korea: Don't "Play" Donald Trump
As the June 12 summit between the United States and North Korea looms, Vice President Mike Pence has a warning for Kim Jong-un: "It would be a great mistake for Kim Jong-un to think he could play Donald Trump."
Pence told Fox News that Trump is not thinking about public relations, but rather, peace and would therefore walk away from the summit if need be. North Korea has also threatened to pull out of the meeting following comments made by U.S. National Security Advisor John Bolton suggesting the country would follow a "Libya model" of denuclearization. Pence echoed the sentiment, stating North Korea could end up like Libya if a deal is not reached.
Libya's leader Moammar Gadhafi had agreed to halt the country's nuclear endeavors in exchange for sanctions relief in 2003. Gadhafi was then overthrown by Washington-backed rebels in eight years later. The Libya comment was potentially be interpreted as a threat, but Pence looked at it as a simple fact.
SLIDESHOW: DONALD TRUMP'S 30 CRAZIEST TWEETS
Subscribe!
Stay informed on the latest political news.
While the United States and North Korea have experienced a particularly tumultuous relationship in the past year, it had seemed that things were progressing. While last November Trump had taken to Twitter to call Kim Jong-un a "little rocket man" following a ballistic missile launch from North Korea, he has since called him "very honorable" in the past month and expressed high hopes for this meeting.
The vice president is clearly not as hopeful, stating that the Clinton and Bush administrations "got played" with broken promises of North Korean denuclearization. While journalists from Western countries, Russia and China have been invited to North Korea's Punggye-ri nuclear test site to see it dismantled, expert monitors will not be present and South Korea's invitation to witness it was revoked amidst issues surrounding military drills.
It would be a great mistake for Kim Jong-Un to think he could play @POTUS Trump. pic.twitter.com/Q6Xo3fz5LI

— Vice President Mike Pence (@VP) May 22, 2018
The offer to rid the country of the site was presented by North Korea in a diplomatic rapprochement with the U.S. and South Korea, scientists believe the testing site may have partially collapsed in September and could be unusable.
Read more about: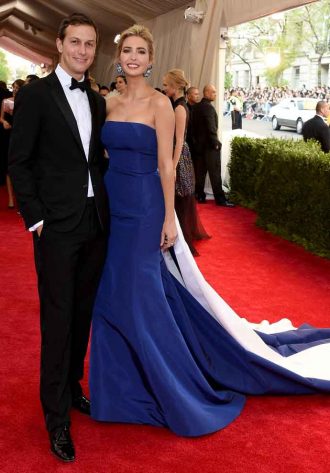 Click here for the 10 Most Powerful Political Couples Slideshow
Listen to the uInterview Podcast!
Get the most-revealing celebrity conversations with the uInterview podcast!