Trump Blames "Treasonous" & "Evil" Critics For Russia Probe, Calls For Investigation Of Them
President Donald Trump on Monday slammed his critics following the release of special counsel Robert Mueller's report on the Russia probe, calling them "treasonous" and guilty of "evil things" and adding they should be investigated.
Over the weekend, the Mueller inquiry came to an end after 22 months and concluded that there was no conspiracy or coordination — no collusion, in other terms — between Trump 2016 campaign officials and the Kremlin. The special counsel has yet, however, to determine whether or not Trump committed obstruction of justice, a crime that could potentially lead to indictment and impeachment.
Trump blasted his opponents for spreading the false allegations regarding him and his associates's ties to Moscow during the 2016 election cycle. The president had repeatedly called Mueller's inquiry a "witch hunt."
"There are a lot of people out there that have done some very, very evil things, some bad things, I would say some treasonous things against our country," the president told reporters during an Oval Office meeting with Israeli Prime Minister Benjamin Netanyahu. "And hopefully people that have done such harm to our country — we've gone through a period of really bad things happening — those people will certainly be looked at.
Subscribe!
Stay informed on the latest political news.
"I've been looking at them for a long time," he added, "and I'm saying why haven't they been looked at? They lied to Congress, many of them, you know who they are. They've done so many evil things."
Conservative pundits and news outlets like Fox News delighted in the news of Trump and his associates being cleared of collusion, while blasting and mocking liberal politicians, private citizens and news channels for pursuing the claims of Trump-Russia coordination in 2016. Meanwhile, many Republican lawmakers quickly demanded apologies from top-ranking Democratic leaders like Sen. Adam Schiff (D-Calif.), the chairman of the House Intelligence Committee that investigated Russian interference in the 2016 election. Several GOP officials even called for Schiff and other Democratic leaders to resign.
SLIDESHOW: TOP DEMOCRATS RUNNING FOR PRESIDENT IN 2020
Attorney General William Barr sent Congress his four-page summary of Mueller's findings, although many Democrats voiced dissatisfaction with Barr's letter. The Justice Department's leader cleared Trump of obstruction of justice, even though the special counsel has not yet reached a conclusion on this issue.
Trump claimed "complete and total exoneration" in the probe, although he also previously said that it "wouldn't bother" him if Mueller's full report was released.
Read more about: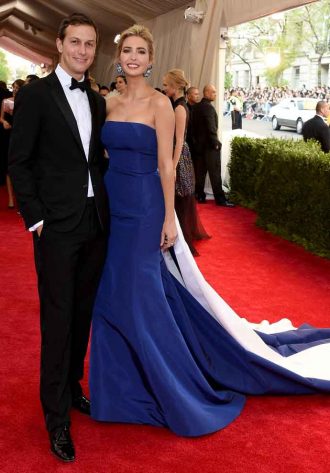 Click here for the 10 Most Powerful Political Couples Slideshow
Listen to the uInterview Podcast!
Get the most-revealing celebrity conversations with the uInterview podcast!