Taxpayers Paid $1,000 Liquor Bill Run Up By Trump Staffers At Mar-A-Lago For Premium Drinks
American taxpayers paid for more than $1,000 worth of alcoholic drinks consumed by President Donald Trump's staffers at Mar-a-Lago in 2017, it was reported last week.
The $1,076 bill included 54 drinks and came while Trump and his associates were staying at the president's luxury resort in Palm Beach, Florida during Trump's meeting with Chinese president Xi Jinping in April 2017. The publication cited emails published by ProPublica for its report.
Among the premium drinks served that night were Chopin vodkas, Don Julio Blanco tequilas, Patron and Bourbon. Trump is known for not drinking alcohol, so it is likely other attendees consumed most of the beverages at the resort's Library Bar and never paid. The drinks totaled $838, and a hefty service charge was added to the check.
"They asked the bartender to leave so they could speak confidentially and Secret Service did not allow the bartender to enter the room again. The group served themselves," Mar-a-Lago's catering director Brooke Watson wrote in an email to the State Department in June 2017.
Subscribe!
A week of political news in your in-box.
We find the news you need to know, so you don't have to.
SLIDESHOW: TOP DEMOCRATS RUNNING FOR PRESIDENT IN 2020
Last year, undocumented immigrants Trump hired to work for him at some of his establishments spoke out about their treatment and the type of work they did for the real estate mogul over the years.
Hey @donjulio, @Patron, @ChopinVodka, @WoodfordReserve!
It appears Trump's staffers are fans of your wares.

This according to the $1k bar tab from Mar-a-Lago we just got our hands on.

Don't worry, they paid up (w/ US taxpayers' money).

🥂Cheers! https://t.co/dW6e5swvtf pic.twitter.com/x7xaUzt3G5

— ProPublica (@propublica) May 5, 2019
This decadent, corrupt bunch! After the Secret Service kicked out the bartender at Mar-A-Lago, White House boozehounds poured their own drinks and ditched without paying. When State Dept. refused to cover the tab, the Trump White House paid Trump's own company — with your money. https://t.co/6gyPoN0LPE

— Walter Shaub (@waltshaub) May 1, 2019
Read more about:
Leave a comment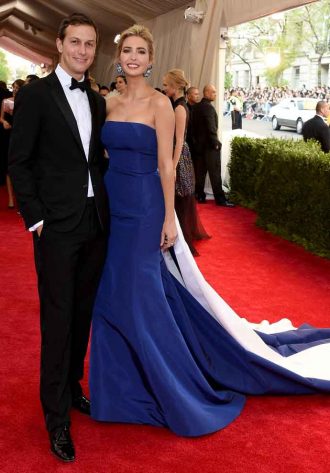 Click here for the 10 Most Powerful Political Couples Slideshow
Listen to the uInterview Podcast!
Get the most-revealing celebrity conversations with the uInterview podcast!