Stormy Daniels Sues Donald Trump For Defamation Of Character
Stormy Daniels, whose legal name is Stephanie Clifford, filed a lawsuit against President Donald Trump for defamation of character. The new suit will run concurrently with her ongoing lawsuit against Trump's attorney and personal "fixer," Michael Cohen.
STORMY DANIELS SUES DONALD TRUMP
According to Daniels, a man walked up to her and her daughter back in 2011. The man asked Daniels to keep quiet regarding her affair with Trump, ominously suggesting something might happen to her if she went public with the story. Earlier this month, Daniels appeared on The View with a composite sketch of the man, offering a $100,000 reward for any information that could identify him.
Trump is accustomed to Twitter tirades, and one of his most recent outburst on the social media platform concerned Daniels and her attorney, Michal Avenatti, over their appearance on the program. Among his allegations, Trump described their sketch as a "total con job," suggesting they were "playing" the media with a sketch of a "nonexistent man."
Moments ago, we filed this lawsuit against Mr. Trump for his recent irresponsible and defamatory statements about my client @stormydaniels. He is well aware of what transpired and his complicity. We fully intend on bringing it to light. #buckleup #bastahttps://t.co/ZuBjI1EY9z

Subscribe!

A week of political news in your in-box.
We find the news you need to know, so you don't have to.

— Michael Avenatti (@MichaelAvenatti) April 30, 2018
Avenatti announced the lawsuit over Twitter on April 30. Daniels and Avenatti explain Trump's accusation is tantamount to "fabricating the crime and existence of the assailant, both of which are prohibited under New York law."
Moreover, the claim says, "Mr. Trump used his national and international audience of millions of people to make a false factual statement to denigrate and attack Ms. Clifford," adding how the ordeal has incurred death threats on her life, necessitating her to hire bodyguards. Daniels seeks more than $75,000 in damages from Trump.
Read more about:
Leave a comment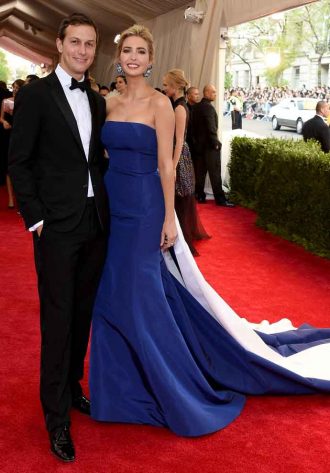 Click here for the 10 Most Powerful Political Couples Slideshow
Listen to the uInterview Podcast!
Get the most-revealing celebrity conversations with the uInterview podcast!