Stormy Daniels & Michael Avenatti Demand Documents On "Suspicious" Activity In Hush Money Payment
Of the many woman who have accused President Donald Trump of misconduct, few have been as troublesome to him as Stormy Daniels, the porn star with whom he allegedly had an affair with in 2006. Daniels, whose real name is Stephanie Clifford, is currently suing the sitting president concerning her right to openly discuss said affair.
Daniels and her legal team are now interested in "suspicious" bank activity concerning Trump and his longstanding attorney, Michael Cohen. Daniels and her attorney, Michael Avenatti, filed a request to Treasury Secretary Steve Mnuchin on April 2. They are asking that pertinent information be released by April 11.
SLIDESHOW: DONALD TRUMP'S 30 CRAZIEST TWEETS
Cohen had paid $130,000 out of his own pocket to Daniels in an attempt to keep her quiet, although this payment has become a pivotal component in Daniels' case against Trump. Cohen utilized First Republic Bank to facilitate his transaction with Daniels, and First Republic filed a "suspicious activity report" to the Treasury Department pertaining to the transaction, according to The Wall Street Journal. Cohen insisted this transaction was made independently of Trump and the Trump Organization, nor did they reimburse him for it. Similarly, the White House maintains that no extramarital affair occurred between Trump and Daniels.
Subscribe!
Stay informed on the latest political news.
Nonetheless, Avenatti told CNN's Wolf Blitzer that he and Daniels "believe it is going to undercut the claims of Mr. Cohen relating to the transfer of the money, the flow of the money, and what exactly happened here. But the fact that a suspicious activity report was filed in this case is a big deal and it's an indication that the bank sees a problem here."
In their request to Mnuchin, Avenatti wrote, "We request that you publicly release the SAR, along with any and all underlying facts, transactions, and documents in your control upon which the SAR is based. And as Secretary of the Treasury, it is well within your authority to release the requested SAR information to allow the public to learn critical information relating to the payment … if the payment was made as innocently as Mr. Cohen has suggested, there should be no objection to the prompt release of the SAR."
Read more about: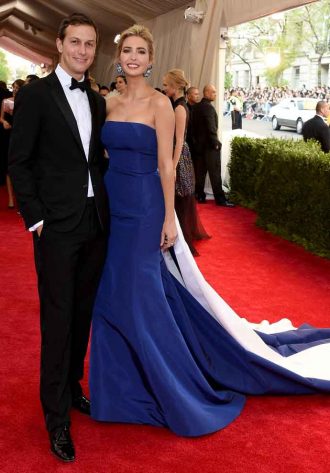 Click here for the 10 Most Powerful Political Couples Slideshow
Listen to the uInterview Podcast!
Get the most-revealing celebrity conversations with the uInterview podcast!