Senate Judiciary Committee's Chuck Grassley Says He Hopes Some Supreme Court Justices Retire Soon
Sen. Chuck Grassley issued a clear and strong message to Supreme Court Justices on Thursday: retire as soon as possible.
Chuck Grassley Urges Supreme Court Justices To Retire
The Iowa Republican — who is Chairman of the Senate Judiciary Committee — made the comments, that are sure to anger Democrats, in an interview with conservative radio host Hugh Hewitt.
"I just hope that if there is going to be a nominee, I hope it's now or within two or three weeks, because we've got to get this done before the election," Grassley said. "So my message to any one of the nine Supreme Court justices, if you're thinking about quitting this year, do it yesterday."
SLIDESHOW: DONALD TRUMP'S 30 CRAZIEST TWEETS
Subscribe!
A week of political news in your in-box.
We find the news you need to know, so you don't have to.
Grassley, 84, is just six months younger than Justice Ruth Bader Ginsburg. He later clarified to the press that he was not specifically ordering Justice Anthony Kennedy to retire, despite speculation that he and other Republicans are attempting to push Kennedy to leave the bench. Grassley was one of several Republicans who opposed former President Barack Obama's nomination of Merrick Garland to the Supreme Court in 2016.
The Senate Judiciary Committee's Chairman added he is simply concerned that the Senate will not stay in Republican control after the midterm elections in November. Grassley said the GOP would have to deal with a "more moderate" Supreme Court Justice should Democrats win the Senate in the fall.
Obama picked Garland just weeks after Justice Antonin Scalia died in February 2016. Scalia had served on the Supreme Court for 30 years. Grassley and Senate Majority Leader Mitch McConell blocked Garland's nomination, despite the former D.C. Court of Appeals judge having a reputation of being a moderate who is liked by members of both major parties. Garland was not even allowed to have a hearing for the Supreme Court position.
Some Democratic lawmakers have already started voicing displeasure with Grassley's comments.
"Giving a push of Supreme Court justices toward retirement raises some serious questions. And in light of what happened to Merrick Garland I think Republicans ought to think twice," Senate Minority Whip Dick Durbin, a Democrat from Illinois, told Politico. "It is a signal that they are worried about future control of the Senate in light of a Supreme Court vacancy."
Some Republicans also denounced Grassley's remarks, however.
"I don't think that's our call," said Arizona Senator Jeff Flake. 
Currently, there is not much Democrats can do to prevent Republicans from picking a conservative Supreme Court Justice, as the GOP has majority in the Senate. Democrats' only hope would be for moderate Republican lawmakers like Sens. Susan Collins of Maine and Lisa Murkowski of Alaska vote against an ultra-right-wing nominee like Justice Neil Gorsuch, whom President Donald Trump named in 2017. Gorsuch has been described by some as even more conservative than Scalia was.
Last month, Grassley vowed to help pass a bill to protect special counsel Robert Mueller in the Russia probe, although McConnell wouldn't allow the law to pass.
Read more about:
Leave a comment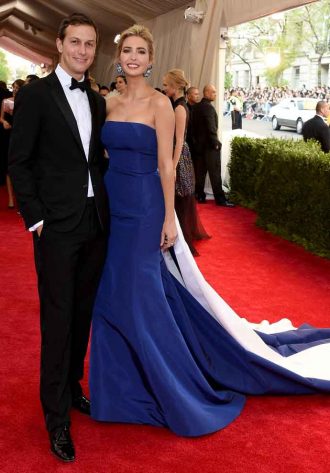 Click here for the 10 Most Powerful Political Couples Slideshow
Listen to the uInterview Podcast!
Get the most-revealing celebrity conversations with the uInterview podcast!