Senate Confirms Ex-CIA Director Mike Pompeo As Secretary Of State
The Senate confirmed former CIA Director Mike Pompeo as President Donald Trump's new Secretary of State on Thursday by a wide margin of 57 to 42.
Mike Pompeo Confirmed As Secretary Of State
Pompeo, 54, has several foreign policy issues to deal with, including negotiations related to the Iran nuclear deal. Earlier this month, it was revealed Pompeo secretly traveled to North Korea to meet with Kim Jong-Un before he was even named to become the top U.S. diplomat. The international trip was meant to help broker a meeting between Trump and the North Korean leader, which has now been scheduled for June.
Independent Sen. Angus King of Maine was among the non-Republicans who approved Pompeo's confirmation. The Democrats who voted to confirm Pompeo included Senators Doug Jones of Alabama, Joe Manchin of West Virginia, Heidi Heitkamp of North Dakota, and Joe Donnelly of Indiana.
SLIDESHOW: DONALD TRUMP'S 30 CRAZIEST TWEETS
Subscribe!
A week of political news in your in-box.
We find the news you need to know, so you don't have to.
According to CNN, Pompeo is set to go to Brussels for Friday's NATO Foreign Ministerial meeting.
Pompeo replaces Rex Tillerson, who was fired by Trump in March. A former Republican Congressman from Kansas, Pompeo is known for being vehemently Islamophobic (he even once received an honor from a prominent anti-Muslim group) and against LGBT rights. He served in the House of Representatives from 2011 to 2017. Gina Haspel replaced him as CIA Director.
Pompeo supported Marco Rubio during the 2016 election.
According to the New York Times, Pompeo was one of several Republicans who opposed the Iran nuclear deal during his time in Congress, although he has now leaned toward supporting the agreement. Trump hinted this week that Pompeo could potentially help in the effort to keep the deal.
Late night comedian Samantha Bee blasted Pompeo for his stance on major issues in Wednesday's episode of her television show Full Frontal: 
Read more about:
Leave a comment
You must be logged in to post a comment.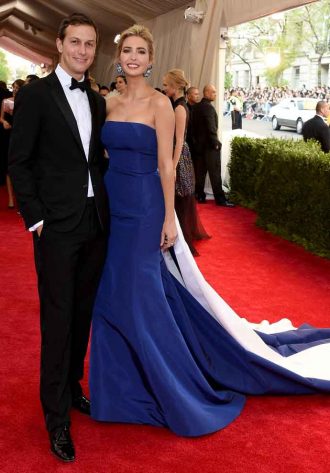 Click here for the 10 Most Powerful Political Couples Slideshow
Listen to the uInterview Podcast!
Get the most-revealing celebrity conversations with the uInterview podcast!