CIA Director Mike Pompeo's Wife, Susan Pompeo, Works As A Volunteer With Staff At The Agency, Raising Concerns
Central Intelligence Agency Director Mike Pompeo's wife, Susan Pompeo, is unusually active and prominent at the agency.
The Washington Post reported that Susan, who volunteers at the agency, is unofficially the "first lady of the CIA" and has her own office space and support staff. However, the office space she uses on the seventh-floor of the CIA headquarters — where other top leaders have offices — isn't officially hers, and her support staff does not tend to her full-time.
Susan has also accompanied Mike on business trips to other countries. Sources told the Post that her presence "has raised questions internally about the nature of her duties and why agency resources are being used to support her."
In the past, spouses of CIA directors have taken on volunteer roles in the agency. A CIA spokesperson confirmed that Susan's work has been reviewed and approved, and that the Pompeo family has reimbursed the CIA for necessary expenses.
Subscribe!
A week of political news in your in-box.
We find the news you need to know, so you don't have to.
Additionally, Susan is not paid for the work she does for the CIA. Her role is primarily focused on the Family Advisory Board, a liaison between the CIA and its members' families that advocates for family-friendly policies.
"Mrs. Pompeo's work on behalf of CIA officers and their families has been broadly praised and welcomed, particularly by officers stationed in the field," CIA spokesperson Ryan Trapani said. "She has graciously volunteered her time, much like former directors' spouses, to drive initiatives that specifically make the lives of CIA officers and their families better for nothing more than the proud satisfaction of helping the agency achieve its mission."
Read more about:
Leave a comment
You must be logged in to post a comment.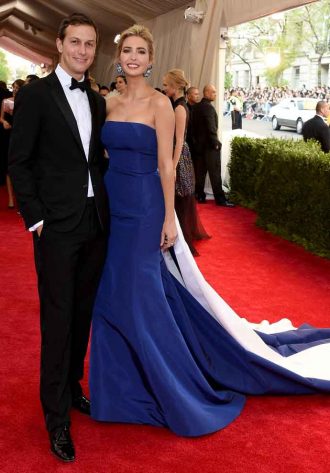 Click here for the 10 Most Powerful Political Couples Slideshow
Listen to the uInterview Podcast!
Get the most-revealing celebrity conversations with the uInterview podcast!