Sarah Huckabee Sanders To Leave White House, Trump Asks Her To Run For Arkansas Governor
President Donald Trump announced on Thursday that White House Press Secretary Sarah Huckabee Sanders will leave his administration at the end of the month.
Trump made the announcement on Twitter, and added he hoped Sanders would run for governor in her home state of Arkansas.
"She is a very special person with extraordinary talents, who has done an incredible job!" Trump wrote of Sanders, the 36-year-old daughter of former Republican presidential candidate and Arkansas Gov. Mike Huckabee. 
….She is a very special person with extraordinary talents, who has done an incredible job! I hope she decides to run for Governor of Arkansas – she would be fantastic. Sarah, thank you for a job well done!

— Donald J. Trump (@realDonaldTrump) June 13, 2019
No replacement has yet been named for Sanders, who took over for Sean Spicer as White House press secretary in July 2017. Sanders repeatedly rebuked the press and Democratic lawmakers during her time with the Trump Administration, often saying their coverage and treatment of the president was unfair and politically motivated. Cable news pundits and Democratic officials often called her out for lying to the media.
SLIDESHOW: TOP DEMOCRATS RUNNING FOR PRESIDENT IN 2020
Sanders broke decades of tradition by becoming the first White House press secretary to not hold daily briefings all throughout her tenure. In fact, it has been 94 days since her last formal briefing.
Twitter quickly lit up with big reactions to the announcement about Sanders' resignation, with many commenting on how she contributed to assaults on the First Amendment.
I'm not going to believe that Sarah Huckabee Sanders is leaving as White House press secretary until she denies it herself.

— James Poniewozik (@poniewozik) June 13, 2019
RIP to Sarah Huckabee Sanders

Killed by a Hobby Lobby truck full of stolen Iranian artifacts

— Listen to @onbeliefpod Li'l 🌳 (@karengeier) June 13, 2019
Sarah Huckabee Sanders handled her job like a drunk person at a traffic stop denying she's in a car at all.

— Louis Virtel (@louisvirtel) June 13, 2019
Read more about: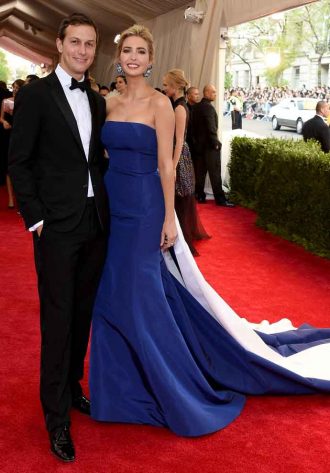 Click here for the 10 Most Powerful Political Couples Slideshow
Listen to the uInterview Podcast!
Get the most-revealing celebrity conversations with the uInterview podcast!