Rudy Giuliani Resigns From Law Firm Greenberg Traurig After Remarks Defending Trump
Rudy Giuliani has resigned from his law firm Greenberg Traurig on Thursday in the wake of a series of bombshell remarks he has made in recent days regarding his work as a member of President Donald Trump's legal team.
Giuliani Resigns From Law Firm Greenberg Traurig
The former New York City mayor took a leave of absence from Greenberg Traurig in April in order to become one of Trump's lawyers.
According to The New York Times, the firm released a statement from Giuliani in which he stated it "is in everyone's best interest that I make it a permanent resignation" so that he may concentrate on defending Trump in special counsel Robert Mueller's probe on Russian collusion.
"After recognizing that this work is all consuming and is lasting longer than initially anticipated, Rudy has determined it is best for him to resign," said the firm's chairman Richard Rosenbaum in a statement.
Subscribe!
A week of political news in your in-box.
We find the news you need to know, so you don't have to.
SLIDESHOW: DONALD TRUMP'S 30 CRAZIEST TWEETS
Among the most attention-grabbing comments Giuliani has made recently is that Trump knew about his personal attorney Michael Cohen's $130,000 hush money payment to porn star Stormy Daniels shortly before the 2016 election, and that the president reimbursed Cohen in installments. This contradicts remarks Trump made to reporters on Air Force Once in April, when he said he had no knowledge of Cohen's payment to Daniels. After those comments from Giuliani, Trump said his longtime friend would "get his facts straight" on the Daniels story soon.
Giuliani's claims even caught Fox News host Sean Hannity — another one of Cohen's clients — off guard in an interview the former New York mayor and prosecutor gave on the network.
"It was funneled through the law firm?" a befuddled Hannity said of the payment to the porn star.
"People don't just go away for $130,000," Giuliani said of the scandal. He also suggested in a separate interview that Trump may have asked Cohen to pay off dozens of other women with whom the former Apprentice star had affairs so as to force their silence.
Giuliani has long been a friend of Trump's, having passionately defended the president's determination to protect American interests against foreign adversaries at the Republican National Convention in 2016, when Trump was still a candidate.
This is not the first time a lawyer from Greenberg Traurig has been directly or indirectly caught in a controversy. According to the Times, a lobbyist for the firm, Jack Abramoff, became embroiled in a corruption scandal in 2005 that had major reverberations in Washington.
Read more about:
Leave a comment
You must be logged in to post a comment.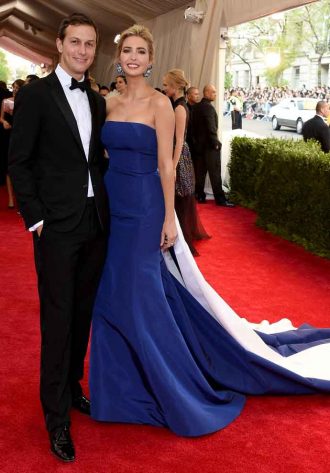 Click here for the 10 Most Powerful Political Couples Slideshow
Listen to the uInterview Podcast!
Get the most-revealing celebrity conversations with the uInterview podcast!