Donald Trump Says Rudy Giuliani Will "Get His Facts Straight"
After former New York City Mayor and current Donald Trump legal team member Rudy Giuliani told Fox News that the President reimbursed his personal attorney Michael Cohen for his $130,000 payment to adult film star Stormy Daniels, Trump told reporters that Giuliani will "get his facts straight."
"Rudy is a great guy, but he just started a day ago," Trump said. "But he really has his heart into it, he's working hard, he's learning the subject matter and he's going to be issuing a statement too, but he is a great guy."
SLIDESHOW: DONALD TRUMP'S 30 CRAZIEST TWEETS
Trump also told reporters that Giuliani knows the Russia Probe is "a witch hunt."
Subscribe!
Stay informed on the latest political news.
Giuliani's statements have been of high interest because Trump previously stated that he was previously unaware of Cohen's payment to Daniels. Now, political analysts are weighing in. While some believe that Giuliani's statement has landed Trump in hot water, others — like Yale University law professor Steven Duke — don't think it's quite as significant.
Duke told Vox that there is no serious criminal case against Trump for a campaign finance violation relating to the payoff.
"It would, at most, be a technical violation that no sane prosecutor would base criminal charges on (assuming that such charges could be brought against the president)," Duke said. "Although I have zero sympathy for Trump, I am puzzled by the CNN and MSNBC pundits' apparent unanimity that Giuliani's statement that Trump reimbursed Cohen was an admission that Trump lied, when he previously said he had not known of the Daniels payoff. There is no necessary contradiction here."
Read more about: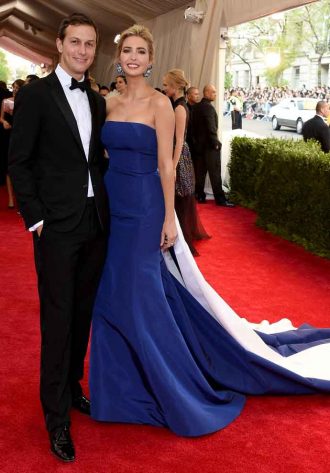 Click here for the 10 Most Powerful Political Couples Slideshow
Listen to the uInterview Podcast!
Get the most-revealing celebrity conversations with the uInterview podcast!