Robert Mueller's Interview Questions For Donald Trump Revealed
Special counsel Robert Mueller wants to ask the President Donald Trump questions about former National Security Adviser Michael Flynn, former Federal Bureau of Investigations Director James Comey, Attorney General Jeff Sessions and his campaign's work with Russia in a proposed interview for the Russia probe. 
SLIDESHOW: DONALD TRUMP'S 30 CRAZIEST TWEETS
The questions provided to Trump's attorneys were obtained by the New York Times. While discussing Flynn — who pleaded guilty to lying to the FBI about his December 2016 conversations with Russian ambassador Sergey I. Kislyak — Mueller wants to ask Trump about what he knows of the conversations between Flynn and Kislyak.
He will likely ask what Trump's reaction to the news of Flynn's conversations were to learn whether he was fired to be protected. Mueller will also want to know how the decision to fire Flynn was made and whether there was any communication with him afterward to discuss a potential pardon.
Subscribe!
A week of political news in your in-box.
We find the news you need to know, so you don't have to.
A significant portion of Mueller's interview is dedicated to questions about Comey. He wants to know the purpose of multiple meetings and calls between the President and Comey, including the now infamous Jan. 27, 2017 dinner during which Trump asked for Comey's loyalty. Mueller will also ask about the decision to fire Comey, Trump's reactions to Comey's briefings and testimonies and what he meant when he told Russian diplomats that Comey's firing took pressure off.
Mueller will ask about Trump's reaction to Sessions' recusal, his rejection of Sessions' resignation and his discussions with former Chief of Staff Reince Priebus about the resignation. Mueller has already interviewed Priebus.
Mueller has a considerable amount of questions regarding his 2016 Presidential campaign's communications with Russia. He will ask about his son, Donald Trump Jr.'s, Trump Tower meeting with a Russian lawyer. Mueller also wants to know about a 2013 meeting with Russian elites, his knowledge of Russian hacking and attempts at setting up a meeting between Trump and Russian President Vladimir Putin, among other issues.
The special counsel's line of questioning is also littered with inquiries about himself — specifically, Trump's reaction to the appointment of a special counsel in the first place, news about his discussions with key figures in the investigation and Trump's alleged desire to fire Mueller.
Read more about:
Leave a comment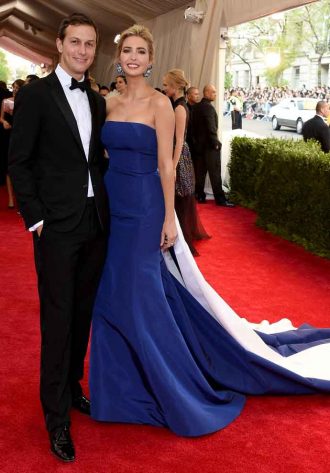 Click here for the 10 Most Powerful Political Couples Slideshow
Listen to the uInterview Podcast!
Get the most-revealing celebrity conversations with the uInterview podcast!