Paul Manafort Gets Lenient Sentence Of 47 Months In Virginia For Bank & Tax Fraud
Paul Manafort, President Donald Trump's former campaign chairman, was sentenced in Virginia on Thursday to 47 months in prison on eight charges, including bank and tax fraud.
The longtime Republican operative had reportedly asked for a "significantly" more lenient sentence than the 19.5 to 24 years in prison that federal prosecutors were seeking.
Manafort, 69, appeared at the courtroom holding a cane and wearing a green prison jumpsuit. He was also in a wheelchair. Manafort was first convicted last summer. In February, a federal judge concluded that he had violated his plea deal by intentionally lying to federal investigators and a grand jury about his illegal activities.
SLIDESHOW: TOP DEMOCRATS RUNNING FOR PRESIDENT IN 2020
Subscribe!
A week of political news in your in-box.
We find the news you need to know, so you don't have to.
"Paul Manafort… awaiting a sentence that may very well result in him spending the rest of his life in prison… The last time we heard from Mueller's team on Manafort, they described him as a bold and hardened criminal likely to commit more crimes…" – @NicolleDWallace pic.twitter.com/uBbEmthEQo

— Deadline White House (@DeadlineWH) March 7, 2019
Manafort is known for having worked as a lobbyist for years for pro-Russia political candidates and organizations in Ukraine. This week, Special Counsel Robert Mueller — who is investigating Russian meddling during the 2016 election — issued a response to Manafort's sentencing memo, saying Trump's former campaign chairman has a history of criminal behavior. The special counsel's office also reportedly recommended Manafort earn no credit for pleading guilty so as to evade a second trial in Washington, D.C.
A court filing reveals Manafort still owes more than $6 million in taxes.
"He neither pled promptly nor provided complete and honest cooperation. He also has not paid back any of the taxes owed," the memo about him read.
Among the things Manafort lied to the FBI about were details of his conversations with his Ukrainian-born Russian associate, Konstantin Kilimnik, who is allegedly linked to the Kremlin. Manafort is said to have shared Trump 2016 campaign polling intel with Kilimnik.
There has also long been speculation about whether Trump may pardon Manafort for his crimes.
Read more about:
Leave a comment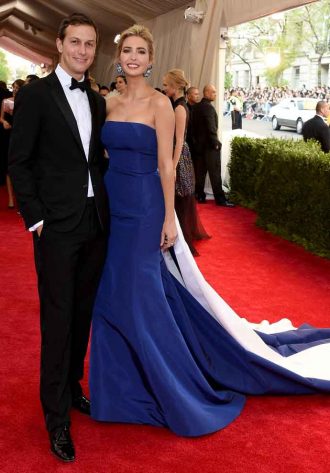 Click here for the 10 Most Powerful Political Couples Slideshow
Listen to the uInterview Podcast!
Get the most-revealing celebrity conversations with the uInterview podcast!