North Carolina Election Officials Find Illegal Absentee Ballot 'Scheme' In Midterms House Race
A North Carolina election official claimed Monday at a hearing that a political operative working for a Republican congressional candidate attempted to conceal an illicit absentee ballot "scheme" for a House race during November's midterm elections.
Kim Strach, the executive director of North Carolina's State Board of Elections, revealed investigators' conclusions at a hearing in Raleigh. Strach spoke of a "coordinated, unlawful and substantially resourced" voter fraud plot. The race in question is the Ninth Congressional District election between GOP candidate Mark Harris and Democratic challenger Dan McCready, the final undecided House race that was deemed too close to call in November. Harris currently holds a 905-vote lead over McCready. That seat in North Carolina has been under GOP control for more than 50 years, so McCready's victory would be monumental. Last year, election officials refused to confirm Harris as the winner of the race due to concerns over the voting process, specifically with "irregularities" in absentee ballots.
SLIDESHOW: TOP DEMOCRATS RUNNING FOR PRESIDENT IN 2020
Strach and witnesses stated the voter fraud operation in North Carolina included forging signatures, finishing ballots and mailing them from post offices near certain voters' homes. At least 1,000 absentee ballots or request forms were allegedly destroyed in the scheme.
Subscribe!
A week of political news in your in-box.
We find the news you need to know, so you don't have to.
Strach also said the man who orchestrated the plot was L. McCrae Dowless Jr., a veteran political operative who served as a contractor for Harris's campaign. Strach added she had thus far found no evidence that Harris himself played any role in the scheme.
Dowless was summoned to testify at Monday's hearing but declined to attend.
"I don't think he's going to incriminate himself because I don't think he's done anything wrong, but I am just telling you, it's just not a good situation from an attorney's standpoint to let somebody testify in a situation like that," Cynthia Singletary, Mr. Dowless's attorney, said following the hearing.
As part of North Carolina's election board's investigation, 142 voters were interviewed and 30 or more subjects and witnesses were also interviewed.
Read more about:
Leave a comment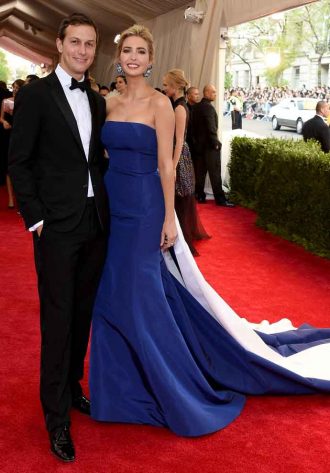 Click here for the 10 Most Powerful Political Couples Slideshow
Listen to the uInterview Podcast!
Get the most-revealing celebrity conversations with the uInterview podcast!