National Republican Congressional Committee Hacked During Midterms, Thousands Of Emails Taken
The House Republicans were hacked during the 2018 midterm elections. This breach gave the hacker access to thousands of emails.
According to three senior officials within the party told Politico, the National Republican Congressional Committee was monitored by the hacker for "several months," during which the email accounts belonging to four senior aides were compromised. A vendor for the committee discovered the breach in April, who then informed the committee and its cybersecurity contractor. Notably, the NRCC did employ measures to prevent hacks and "limit the amount of information that could be exposed."
An internal investigation is underway, and the FBI was informed of the intrusion as well. However, some prolific party members – including Majority Whip Steve Scalise, Majority Leader Kevin McCarthy and even House Speaker Paul Ryan – were not alerted to the attack until Monday. Less prominent members of the party were not informed of the hack either. As the midterms went on, the organization hired the Covington & Burling law firm and Mercury Public Affairs to help settle matters.
SLIDESHOW: DONALD TRUMP'S 30 CRAZIEST TWEETS
Subscribe!
A week of political news in your in-box.
We find the news you need to know, so you don't have to.
According to committee officials, however, they elected not to disclose this information to all of its members for fear it would jeopardize their internal investigation. Similarly, the committee is not eager to divulge what information was obtained by the hacker, saying, "We don't want to get into details about what was taken because it's an ongoing investigation. Let's say they had access to four active accounts. I think you can draw from that."
All of the information pertaining to the party's donors is safe, however. While the NRCC is not ready to say when the hack began, they do believe it was "a foreign agent because of the nature of the attack." The leaked information has yet to be released publicly.
Rep. Tom Emmer of Minnesota, who was informed of the hack on Monday, will become the NRCC chairman this week.
Read more about:
Leave a comment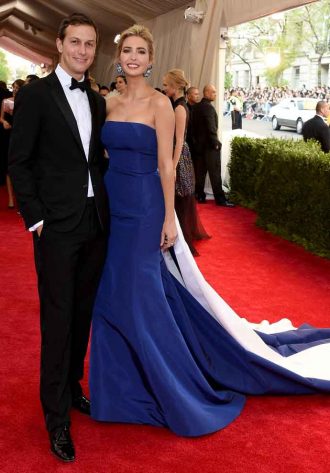 Click here for the 10 Most Powerful Political Couples Slideshow
Listen to the uInterview Podcast!
Get the most-revealing celebrity conversations with the uInterview podcast!