Mueller Says He May Subpoena Trump In Russia Probe, Rosenstein Says Justice Department Won't Be 'Extorted'
Robert Mueller warned President Donald Trump this week that he may subpoena him as part of the Russia investigation.
Robert Mueller Warns He May Subpoena Trump
The special counsel already subpoenaed the Trump Organization for business documents in March.
There has recently been speculation as to whether or not Trump might fire Mueller or any other top officials leading the probe. Earlier this week, Mueller's list of questions he would ask the president in an interview was revealed. The questions pertain to subjects like communications between Trump campaign officials and the Russian government during the 2016 election, the firing of former FBI Director James Comey, Attorney General Jeff Sessions, and former National Security Adviser Michael Flynn. The New York Times published the list of 49 questions.
According to the Washington Post, Trump's lawyer emphasized in a recent meeting that the president is not required to answer questions from federal investigators about Russian collusion.
Subscribe!
Stay informed on the latest political news.
The possibility of whether or not Trump committed obstruction of justice is also under investigation, although the president has vehemently denied all accusations several times on Twitter, calling the whole probe a "witch hunt" and saying there is no evidence for the claims. Trump also attempted to shift attention to several major foreign policy issues.
There was no Collusion (it is a Hoax) and there is no Obstruction of Justice (that is a setup & trap). What there is is Negotiations going on with North Korea over Nuclear War, Negotiations going on with China over Trade Deficits, Negotiations on NAFTA, and much more. Witch Hunt!

— Donald J. Trump (@realDonaldTrump) May 2, 2018
Deputy Attorney General Rod Rosenstein, who oversees Mueller's investigation, said on Tuesday that the Justice Department would not be "extorted."
"There have been people that have been making threats, publicly and privately, against me for quite some time, and I think they should understand by now: The Department of Justice is not going to be extorted," Rosenstein said at the Newseum in Washington. "Any kind of threats that anybody makes are not going to affect the way we do our job. We have a responsibility and we take an oath. That's the whole point."
This week, a group of Republican congressmen drafted impeachment articles against Rosenstein. Impeaching government officials generally requires a two-thirds majority vote in the Senate.
Rosenstein, Sessions' second-in-command, is another person whom Trump has been rumored to fire.
Read more about: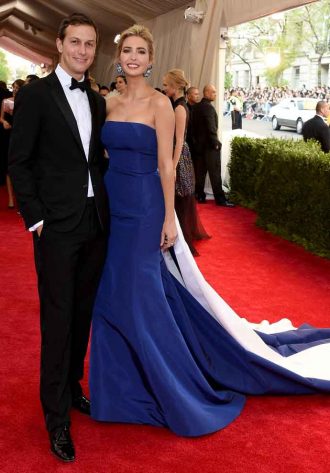 Click here for the 10 Most Powerful Political Couples Slideshow
Listen to the uInterview Podcast!
Get the most-revealing celebrity conversations with the uInterview podcast!