Michael Cohen: Trump Said "You Think I'm Stupid, I'm Not Going To Vietnam" On Serving In Military During War
President Donald Trump received multiple deferments to avoid serving in the Vietnam War, but his former personal lawyer Michael Cohen revealed new details Wednesday about exact comments Trump made about this subject.
"You think I'm stupid, I'm not going to Vietnam," Trump said, according to Cohen about the chances of him being deployed to the war. The real estate mogul received five deferments, at least one of which was reportedly due to a bone spur diagnosis.
Cohen also told lawmakers on the House Oversight Committee Wednesday that Trump asked him to "handle the negative press" pertaining to questions about the medical deferments that allowed him to avoid serving in the Vietnam War.
SLIDESHOW: TOP DEMOCRATS RUNNING FOR PRESIDENT IN 2020
Subscribe!
A week of political news in your in-box.
We find the news you need to know, so you don't have to.
Cohen explained Trump's deferments to Congress by saying, "Mr. Trump claimed it was because of a bone spur, but when I asked for medical records, he gave me none and said that there was no surgery."
"He told me not to answer the specific questions by reporters but rather offer simply the fact that he received a medical deferment."
Several news outlets, including The New York Times, requested Trump's medical records during the 2016 election.
Cohen also noted he found Trump's comment about refusing to go to Vietnam "ironic" given that the president met with North Korean leader Kim Jong-Un in Hanoi this week to discuss potential denuclearization and sanctions.
Many Democratic officials and liberal figures have mocked Trump for his bone spurs deferment and blasted him for disrespecting war veterans and former prisoners of war like late Sen. John McCain. Trump also famously skipped a visit to Arlington Cemetery last Veterans' Day and claimed he was too busy with other matters as his excuse.
Trump also famously feuded in 2016 with a Gold Star Muslim family whose Muslim-American son died in Iraq in 2004. The family criticized the then-candidate during the 2016 Democratic National Convention.
Trump mocked Cohen from Vietnam on Twitter Wednesday, noting his former lawyer has been disbarred.
Michael Cohen was one of many lawyers who represented me (unfortunately). He had other clients also. He was just disbarred by the State Supreme Court for lying & fraud. He did bad things unrelated to Trump. He is lying in order to reduce his prison time. Using Crooked's lawyer!

— Donald J. Trump (@realDonaldTrump) February 27, 2019
Read more about:
Leave a comment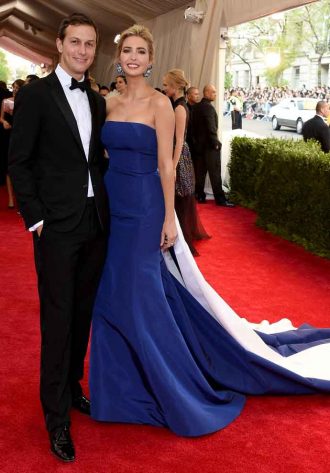 Click here for the 10 Most Powerful Political Couples Slideshow
Listen to the uInterview Podcast!
Get the most-revealing celebrity conversations with the uInterview podcast!