Michael Cohen Still Lists Trump As Only Employer On LinkedIn, Calls Himself 'Personal Attorney' To The President
Michael Cohen continues to list President Donald Trump as his only employer on his LinkedIn profile, on which he calls himself the "personal attorney to President Donald J. Trump."
Michael Cohen Lists Trump As Employer On LinkedIn
Cohen, Trump's longtime lawyer and fixer, has had the president as a client since May 2007, according to his page on the professional networking website. He lists his employer as "The Trump Organization" and aside from the title — which is posted at the top of his profile — also lists his current experience as "EVP & Special Counsel to Donald J. Trump."
SLIDESHOW: DONALD TRUMP'S 30 CRAZIEST TWEETS
Cohen also says he is based in New York. Called a "fixer" by many media outlets, Trump's lawyer has been under investigation for several reasons, including his $130,000 payment in hush money before the 2016 election to Stormy Daniels, a porn star the president had an affair with in 2006.
Subscribe!
A week of political news in your in-box.
We find the news you need to know, so you don't have to.
Additionally, Cohen and his firm Essential Consultants, LLC have been accused of receiving large payments from dozens of multinational companies like AT&T, drug giant Novartis, investment firm Columbus Nova and Korea Aerospace Industries, allegedly in exchange for information about Trump's administration and its intended policy decisions with regards to those firm's industries.
Among the people who have recommended Cohen on LinkedIn are Mark Waltrip, the COO of Westgate Resorts, and Reid Drescher, the President and CEO of Spencer Clarke, LLC.
Read more about:
Leave a comment
You must be logged in to post a comment.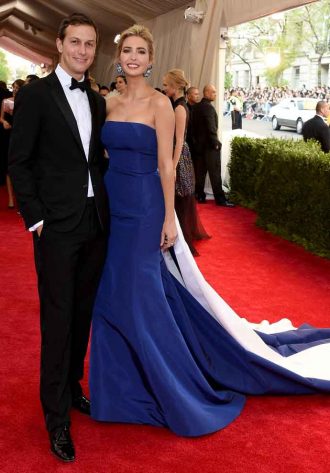 Click here for the 10 Most Powerful Political Couples Slideshow
Listen to the uInterview Podcast!
Get the most-revealing celebrity conversations with the uInterview podcast!