Michael Cohen Got $500K From Columbus Nova, Firm Linked To Russian Oligarch Viktor Vekselberg
An U.S. company tied to a Russia oligarch made payments of around $500,000 to a shell firm President Donald Trump's personal lawyer Michael Cohen used to pay hush money to porn star Stormy Daniels, according to several reports on Tuesday.
Russian Oligarch's Company Paid Michael Cohen
According to The New York Times and other news outlets, Cohen used the firm Essential Consultants L.L.C for a series of financial transactions that were not all properly reported. These transactions added up to $4.4 million or more in reports, which cited business records dating from shortly before the 2016 election to January 2018.
Some of the activities that weren't reported were payments from 2017 totaling around $500,000. The payments came from Columbus Nova, a New York investment company that has Russian oligarch Viktor Vekselberg's firm as one of its largest clients.
Business records also reveal that Cohen took hundreds of thousands of dollars more from Fortune 500 corporations that have business with the Trump administration.
Subscribe!
Stay informed on the latest political news.
SLIDESHOW: DONALD TRUMP'S 30 CRAZIEST TWEETS
Michael Avenatti, Daniels' attorney, tweeted a document on Tuesday that showed references to Essential Consultants' activities. Avenatti has frequently criticized both Trump and Cohen after his client sued the duo for defamation with regards to an affair she and Trump had in 2006. Cohen has pleaded the Fifth Amendment in that case. The longtime lawyer and fixer for the president paid Daniels $130,000 shortly before the 2016 election to force her silence on the affair, and Daniels claims she was even threatened with her life by an unnamed man.
Here is a new link to our Executive Summary as the old link is no longer active. https://t.co/DabZ44dWgK

— Michael Avenatti (@MichaelAvenatti) May 9, 2018

"Mr. Trump and Mr. Cohen have a lot of explaining to do," Avenatti wrote in his original Twitter post about the document. Daniels' lawyer also appeared on MSNBC to share his thoughts about the revelation of Cohen being paid by the firm linked to Vekselberg.
The seven-page document names two banks involved in the transactions: City National Bank and First Republic Bank.
According to the TImes, Vekselberg was detained and questioned at an airport a few months ago by members of Robert Mueller's team. Mueller is the special counsel investigating Russian meddling in the 2016 election.
Cohen is already being probed for potential bank fraud and election-law violations.
On Tuesday, AT&T confirmed that it had made payments amounting to $200,000 to Cohen's company at the end of last year. The telecommunications firm is in the middle of a potential merger with Time Warner, a deal whose approval the Justice Department is still weighing.
Cohen also reportedly used Essential Consultants to receive $250,000 upon arranging payments in 2017 and 2018 that Elliott Broidy, a major Republican donor, made to a former Playboy model he allegedly got pregnant. Broidy resigned as the Republican National Committee's deputy finance chairman in April following reports that said he paid the woman $1.6 million in hush money.
Avenatti also shared this report on Twitter on Wednesday:
I thought Columbus Nova claimed last night on @cnn @ac360 @cnntonight
that it had ties to Russia or Mr. Vekselberg. https://t.co/GJPwboQSjW via @FortuneMagazine

— Michael Avenatti (@MichaelAvenatti) May 9, 2018
Read more about: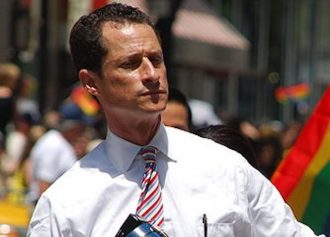 Click here for the Anthony Weiner Sentenced To 21 Months In Prison For Sexting With Teenager Slideshow
Listen to the uInterview Podcast!
Get the most-revealing celebrity conversations with the uInterview podcast!