Michael Cohen, Donald Trump's Former Lawyer, Sentenced To 3 Years In Prison
Micheal Cohen, Donald Trump's former lawyer and "fixer," has been sentenced to serve three years behind bars. The Manhattan Judge who oversaw the proceedings labeled Cohen's actions, which includes secretly paying women and lying to Congress, as a "veritable smorgasbord of criminal conduct."
On Friday, federal prosecutors posited that Cohen should face a "substantial" prison term of around four years. Judge William H. Pauley III echoed the sentiment on Wednesday, ruling that Cohen's crimes, which were fueled by "personal greed and ambition," warranted a "significant term of imprisonment." He also added that Cohen's conduct "implicated a far more insidious harm to our democratic institutions," concluding, "As a lawyer, Mr. Cohen should have known better."
Cohen responded by taking "full responsibility" of his actions while also shifting some of the blame to his former client and pleading with the judge for mercy. "I have been living in a personal and mental incarceration ever since the day that I accepted the offer to work for a real estate mogul whose business acumen that I deeply admired," Cohen expressed to the judge. He then admitted his devotion to Trump adversely affected his judgement, causing him to walk a path of "darkness over light."
DONALD TRUMP'S 30 CRAZIEST TWEETS
Trump has been visibly critical of his formerly loyal attorney. On Monday, the president tweeted his belief that Cohen should "serve a full and complete sentence." This has not escaped Cohen's attention, with the attorney addressing Trump's claims that he's "weak" in court, saying, "It was correct but for a much different reason than he was implying. It was because time and time again I felt it was my duty to cover up his dirty deeds."
Cohen, visibly shaken, also apologized to both his family and all United States citizens, saying, "I am truly sorry and I promise I will be better." Cohen's legal team contested that he should be given a break, but the judge maintained that although Cohen has aided Special Counsel Robert Mueller's opinion, Cohen hadn't "wiped the slate clean" yet. Cohen will serve three years in prison for his financial crimes and two months for lying before Congress, which will be served simultaneously. Cohen will also pay almost $2 million in legal fees, restitutions and forfeitures.
Read more about: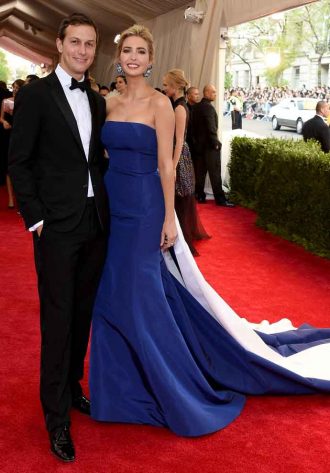 Click here for the 10 Most Powerful Political Couples Slideshow
Chat With uPolitics On Facebook! Get latest news and interviews delivered directly to your Messenger!