Manhunt Begins In D.C. After Suspected Arson Attack At 'Pizzagate' Restaurant 'Comet Ping Pong'
A manhunt has begun after Comet Ping Pong, the Washington, D.C. pizzeria at the center of the infamous and false far-right "Pizzagate" conspiracy theory, was the subject of an arson attack last week.
The Bureau of Alcohol, Tobacco, Firearms and Explosives tweeted on Friday two photos of the alleged arsonist, who is the main suspect in the incident from Wednesday. The bureau also added a contact number.
ATF is seeking the pictured suspect for questioning about the January 23, 2019 arson at Comet Pizza, 5037 Connecticut Ave NW. If you have any information contact 1-888-ATF-FIRE. pic.twitter.com/KJd9FqZQt0

— ATF HQ (@ATFHQ) January 25, 2019

Subscribe!

A week of political news in your in-box.
We find the news you need to know, so you don't have to.
According to The Washington Post, the suspect left behind several charred matches and lighter fluid by the curtains set he lit on fire. No one was injured during the incident.
SLIDESHOW: DONALD TRUMP'S 30 CRAZIEST TWEETS
The Pizzagate conspiracy theory arose in late 2016, around the time of the presidential election. It claimed the Comet Ping Pong was secretly an underground child sex trafficking ring run by Hillary Clinton and her then-campaign chairman John Podesta. The theory was debunked as fake news, but in December 2016 a man from North Carolina was arrested after he entered the restaurant with an assault rifle and fired several shots. Nobody was injured in that incident. The perpetrator in that case, Edgar Maddison Welch, pleaded guilty to assault and a federal firearms charge in 2017 and was sentenced to four years in prison.
9/ Trump uses this as a rhetorical device, to rile up the same MAGA who were so offended by the phantom Pizzagate pedophilia.

But there's more to it than that, it says here. I believe this is another example of Trump projecting his own sexual sins onto his opponents.

— Greg Olear (@gregolear) January 26, 2019
Authorities in Washington said they found no evidence to link last week's fire to the 2016 attack on Comet Ping Pong, or proof of whether the most recent perpetrator believed in the Pizzagate conspiracy. The theory was pushed by many far-right political commentators like Infowars radio host Alex Jones. 
Read more about:
Leave a comment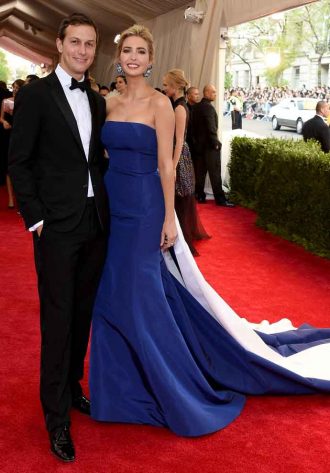 Click here for the 10 Most Powerful Political Couples Slideshow
Listen to the uInterview Podcast!
Get the most-revealing celebrity conversations with the uInterview podcast!