Lenny Pozner, Sandy Hook Victim's Father, Wins Defamation Suit Against Publishers Which Claimed Shooting Was Faked
Lenny Pozner, the father of a child murdered in the 2012 shooting at an elementary school in Newtown, Connecticut, won a defamation lawsuit Monday against the publishers of a book who said the tragedy never occurred.
A Wisconsin judge ruled in favor of Pozner, whose 6-year-old son Noah was among the 26 people killed at Sandy Hook Elementary School in December 2012.
Publisher Moon Rock Books apologized to Pozner and stated it would pull Nobody Died at Sandy Hook, which was written by Mike Palacek and James Fetzer. 
Fetzer had previously alleged that "evidence clearly shows this wasn't a massacre, it was a FEMA [Federal Emergency Management Agency] drill."
Subscribe!
Stay informed on the latest political news.
Fetzer is one of many conspiracy theorists who claim Sandy Hook was a staged incident with "crisis actors" posing as the students and teachers to push for more gun control. Right-wing commentator Alex Jones of Infowars is one other such conspiracy theorists who has been mired in a lawsuit against many of the deceased children's parents after first claiming in 2016 that the massacre was fabricated. The parents of the victims have received countless death threats and faced other types of harassment.
"Twitter has allowed their platform to be used as a weapon of mass destruction for which they must take accountability." -Lenny Pozner, who lost his six-year old son in the Sandy Hook shooting.https://t.co/tcDIi0VFfz

— Alex Whitcomb (@AlexWhitcomb) May 8, 2019
A trial to determine precise damages from Fetzer and Palacek against Pozner has been set for October.
SLIDESHOW: TOP DEMOCRATS RUNNING FOR PRESIDENT IN 2020
In the latest development surrounding the legal battle between the shooting victims' parents and Jones, child pornography electronic files were found this week among the court records Jones' lawyers sent to the legal team for the Sandy Hook parents. Jones claimed these damaging documents are simply an attempt to set him up.
Read more about: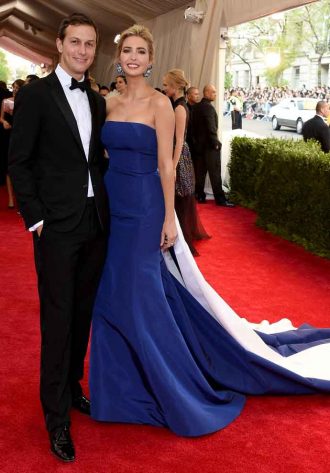 Click here for the 10 Most Powerful Political Couples Slideshow
Listen to the uInterview Podcast!
Get the most-revealing celebrity conversations with the uInterview podcast!