Kentucky County Clerk Kim Davis Must Pay Legal Fees For Gay Couple After Denying Them Wedding License
Kentucky county clerk Kim Davis, who in 2015 drew headlines for refusing to issue marriage licenses to same-sex couples, was ordered last week by the state's governor to pay for the legal fees of the gay couples who sued.
Kentucky Gov. Matt Bevins (R) initially supported Davis when he ran for governor four years ago, but is now demanding she pay more than $222,000 in legal fees for the couples involved, whose licenses she denied due to her opposition to gay marriage. Bevin said taxpayers "should not have to collectively bear the financial responsibility for Davis's intransigence."
SLIDESHOW: DONALD TRUMP'S 30 CRAZIEST TWEETS
Subscribe!
A week of political news in your in-box.
We find the news you need to know, so you don't have to.
Kim Davis, how's that hate working out for you these days? https://t.co/bZBxCWJY25

— Karen StrotherJordan (@SJSpecialK3) January 31, 2019
"Only Davis refused to comply with the law as was her obligation and as required by the oath of office she took," Bevin attorney Palmer G. Vance II wrote in a brief.
Davis spent five days in jail due to her refusal to issue the marriage license even though the U.S. Supreme Court had legalized gay marriage in Kentucky by 2015. Despite initially being registered as a Democrat, the Apostolic Christian clerk also reportedly switched to being registered as a Republican.
In 2017, a federal judge ruled that Davis was acting as agent of the state of Kentucky, which meant taxpayers would bear responsibility for paying the denied gay couples who filed the lawsuit. However, Bevins objected, arguing that these couples did not technically win the suit because it was dismissed.
Twitter users were quick to mock Davis or paint Bevins' order for her to pay the legal fees as a victory.
Womp, womp!

Kim Davis, the woman who would not issue a marriage license for same-sex couples seeking to legally get married has just ordered to pay a whopping $225,000 fine to Gay individuals for a "violation of their civil rights".

I really don't care, do u?

— Ed Krassenstein (@EdKrassen) January 30, 2019
Karma isn't a bitch…it's a bill.#KimDavis #Equality #MarriageEquality https://t.co/8An5QLmQXV

— Jess Phoenix ? (@jessphoenix2018) January 30, 2019
Read more about:
Leave a comment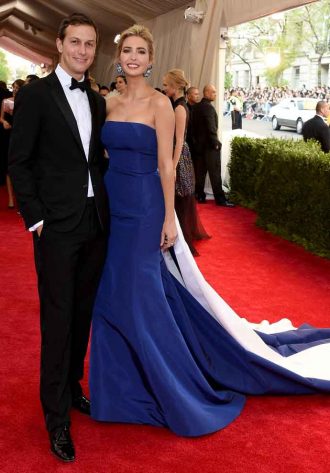 Click here for the 10 Most Powerful Political Couples Slideshow
Listen to the uInterview Podcast!
Get the most-revealing celebrity conversations with the uInterview podcast!