Jared Kushner Gains Permanent Security Clearance After Revising Forms At Least 40 Times
After a year-long FBI background check and two interviews with special counsel Robert Mueller, President Donald Trump's son-in-law and senior advisor, Jared Kushner, was granted permanent White House security clearance.
Kushner came under scrutiny for revising his SF-86 form – at least 40 times – for security clearance and for retroactively reporting interactions with foreign officials, including Russians. For the duration of his FBI background check, Kushner operated with only temporary security clearance until February when it was stripped away under new procedures. The Kushner team believes that he is now done with any legal inquiries, including investigations by congressional committees, CNN reports.
SLIDESHOW: DONALD TRUMP'S 30 CRAZIEST TWEETS
"With respect to the news about his clearances, as we stated before, his application was properly submitted, reviewed by numerous career officials and underwent the normal process," Abbe D. Lowell, Kushner's lawyer, said in a statement. "Throughout the process, Mr. Kushner has continued to work on a number of foreign policy and domestic issues with no interruption. Having completed all of these processes, he's looking forward to continuing to do the work the president has asked him to do."
Subscribe!
Stay informed on the latest political news.
Lowell also stated that "a year ago, Jared was one of the first to voluntarily cooperate with any investigation into the 2016 campaign and related topics."
Kushner sat through two interviews with Mueller in November and, most recently, April. The April interview lasted for six to seven hours and covered a variety of topics including his work on the Trump campaign, transitioning into the White House and Trump's decision to fire James Comey in May 2017, according to the Washington Post.
Kushner was among several other White House officials who spent their first year without permanent clearance. During his interim clearance, he still had access to secrets such as the president's daily brief – Trump's daily intelligence summary.
Read more about: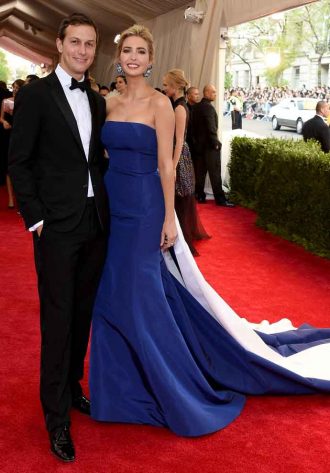 Click here for the 10 Most Powerful Political Couples Slideshow
Listen to the uInterview Podcast!
Get the most-revealing celebrity conversations with the uInterview podcast!