House Intelligence Committee Subpoenas Michael Flynn & Rick Gates For Documents & Testimony
The House Intelligence Committee announced Wednesday evening that it has issued subpoenas for testimony and records from former National Security Adviser Michael Flynn and Rick Gates, a former aide to President Donald Trump's 2016 campaign.
"As part of our oversight work, the House Intelligence Committee is continuing to examine the deep counterintelligence concerns raised in Special Counsel Mueller's report, and that requires speaking directly with the fact witnesses," the committee's chairman, Rep. Adam Schiff (D-California), said Thursday in a statement.
Schiff pointed out that both officials cooperated a great deal with former Special Counsel Robert Mueller in the probe into Russian meddling in the 2016 election. However, the California Democrat added, Gates and Flynn are "two critical witnesses" who have "refused to cooperate full with Congress"
The House panel directed Gates to hand in documents by June 26 and to testify before it on July 10.
SLIDESHOW: TOP DEMOCRATS RUNNING FOR PRESIDENT IN 2020
The House Intelligence Committee has already started several investigations into Trump's finances and alleged ties to foreign countries. Aside from Gates and Flynn, former White House communications officer Hope Hicks was also summoned this month to testify before the House Judiciary panel in a closed-door meeting, despite reports claiming the Trump administration directed her not to comply with this request.
BREAKING: The House Intel Cmte just issued subpoenas for former Trump staffers Michael Flynn and Rick Gates. Chairman Schiff says they "refused to fully cooperate with Congress." They both pleaded guilty to Mueller. Because they're criminals and traitors. Lock them up, for real.

— Scott Dworkin (@funder) June 13, 2019
Flynn recently fired some of his lawyers and hired new attorneys, a move that led to speculation about a potential pardon from Trump.
.@Maddow looks at Michael Flynn's new lawyer, a Robert Mueller-bashing Fox News pundit, and posits that Flynn is counting on Fox News posturing to earn himself a pardon from President Trump. https://t.co/s5rjz8I1Wp

— MSNBC (@MSNBC) June 13, 2019

In December 2017, Flynn pleaded guilty to lying to the FBI about his communications with Russian government officials during the 2016 presidential transition period. Last year, Mueller said Flynn offered "substantial assistance" in the Russia probe.
Read more about: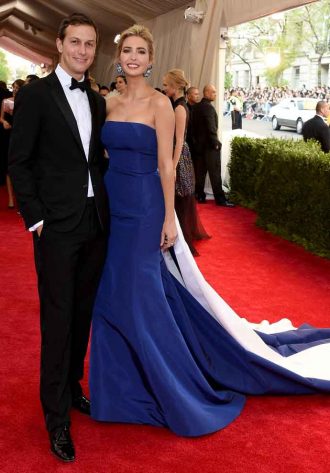 Click here for the 10 Most Powerful Political Couples Slideshow
Listen to the uInterview Podcast!
Get the most-revealing celebrity conversations with the uInterview podcast!