Former Trump Family Driver, Zoltan Tamas, Has Been In ICE Custody For 8 Months
Zoltan Tamas, the Romanian former driver for President Donald Trump's family, has been in Immigrations and Customs Enforcement custody for eight months, it was reported Friday.
The New York Times reported that 38-year-old Tamas — who came to the United States legally from Romania in 2011 — is in a "protracted legal battle" to stay in the U.S. Since being in ICE custody, Tamas has reportedly not seen his wife or two children, one of whom has congenital heart disease. By all accounts, he had been a law-abiding citizen for many years.
Trump has notoriously cracked down on illegal immigration through various methods since taking office two years ago. He has pushed for federal funding for the southern border wall and his administration controversially instituted a policy last year of separating migrant families at the border and holding children in detention facilities. Despite all this, Trump has hired many immigrants — some of them undocumented — as workers at his Mar-a-Lago resort in Florida and for his many other properties.
Tamas is a green-card holder who was arrested in 2016 after he applied for American citizenship. A background check showed he had been convicted in absentia of insurance fraud in his home country.
Subscribe!
Stay informed on the latest political news.
SLIDESHOW: TOP DEMOCRATS RUNNING FOR PRESIDENT IN 2020
Trump's Former Family Driver Zoltan Tamas Detained by ICE for Last 8 Months:#DonaldTrump#FamilyDriver#ZoltanTamas#ICE#Detentionhttps://t.co/SbOxZUzOvK

— The Current Affairs (@TodayNewsEvents) April 1, 2019
Tamas's attorney is now reportedly appealing a judge's decision to deport him and asking for his client's release. Tamas is being held at a correctional facility in Crawfordville, Florida, near Tallahassee.
"Zoltan wasn't caught crossing the border," said Mario Urizar, Tamas's lawyer. "He was in the country legally, paying taxes and has no criminal record in the United States. Why would you keep him detained? They should use their discretionary power to release him." The Romanian government never issued an extradition claim for Tamas, Urizar added.
ICE has noted that any individual a judge orders to return to his or her home country automatically forfeit their legal resident U.S. status.
Tamas's wife and children reportedly became U.S. citizens in April 2017.
Read more about: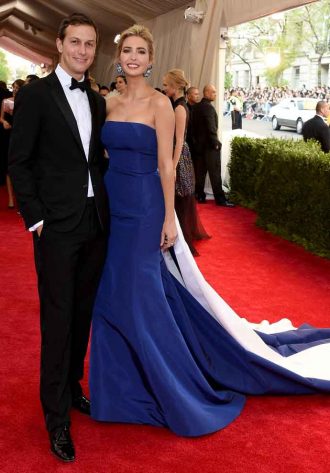 Click here for the 10 Most Powerful Political Couples Slideshow
Listen to the uInterview Podcast!
Get the most-revealing celebrity conversations with the uInterview podcast!