Ex-'Apprentice' Contestant Summer Zervos Seeks Recordings From Show For Defamation Case Against Trump
An attorney for former Apprentice contestant Summer Zervos is trying to obtain recordings from the NBC reality television series as evidence for a defamation lawsuit Zervos has filed against President Donald Trump.
Summer Zervos Pursues 'Apprentice' Recordings For Trump Lawsuit
Zervos sued Trump in January 2017, claiming the president called her a liar after she revealed he sexually assaulted her in 2007.
The former contestant's lawyer Mariann Wang is seeking all audio or video tapes that show Trump speaking to or about Zervos, according to CNN. MGM owns the recordings of The Apprentice. 
SLIDESHOW: DONALD TRUMP'S 30 CRAZIEST TWEETS
Subscribe!
A week of political news in your in-box.
We find the news you need to know, so you don't have to.
CNN also reported that Wang also hopes to depose an MGM representative to ask about how footage from the series is kept and who is allowed to have access to the tapes. Wang is also reportedly asking in a subpoena to get any records that show Trump talking about women in any sort of sexually crude or otherwise explicit way during his time on The Apprentice. 
Zervos is one of several women who have accused Trump of sexual harassment or assault since before he was even elected president in November 2016. Trump has repeatedly denied all allegations of assault and extramarital affairs, even after evidence like the infamous Access Hollywood bus tape with Billy Bush — leaked in October 2016 — clearly showed him boasting about assaulting women and talking about them in objectifying terms.
Wang is also demanding documents from the Beverly Hills Hotel, another setting Zervos where claims Trump harassed her.
Read more about:
Leave a comment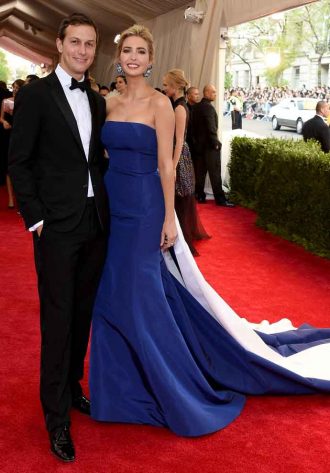 Click here for the 10 Most Powerful Political Couples Slideshow
Listen to the uInterview Podcast!
Get the most-revealing celebrity conversations with the uInterview podcast!