Donald Trump: The People Would "Revolt" If He's Impeached
Speaking with Reuters on Tuesday, Donald Trump expressed his belief that the people will "revolt" should he ever be impeached.
On Friday, federal prosecutors accused Trump and his former "fixer" Michael Cohen of violating campaign finance laws as they silenced women who claim to have had affairs with the former Apprentice star. Trump could potentially be charged with a felony, but legal experts believe it's unlikely he will be charged while in office.
Rep. Jerry Nadler (D-N.Y.) is the House Judiciary Committee's incoming chairman, and he has expressed that Trump's involvement in Cohen's financial transactions would be an "impeachable offense," although he has previously tried to temper his party's base's expectations for impeachment proceedings. Nevertheless, Nadler also asserted that Congress would need to investigate the details in this case.
DONALD TRUMP'S 30 CRAZIEST TWEETS
Once Democrats retake the House next month, they would be legally clear to file impeachment charges against Trump. Sixty-seven senators would be required to convict him and remove him from office, however, which is unlikely to transpire as Republicans will have a 53-to-47 majority in the Senate. Regardless, Trump does not believe he's in danger, telling Reuters, "I'm not concerned, no. I think that the people would revolt if that happened." Rudy Giuliani, one of Trump's most vocal surrogates, suggested the same thing back in August.
Trump, however, dismissed all of these allegations before adding that any law violations that might have transpired are purely because of Cohen, not him. "Michael Cohen is a lawyer," Trump said. "I assume he would know what he's doing." Trump also continued to brush off the idea that anyone on his campaign colluded with Russia during the 2016 elections, saying, "The stuff you're talking about is peanut stuff."
Read more about: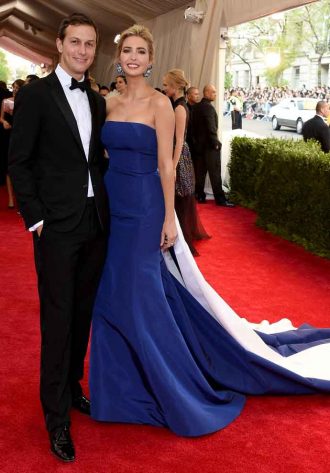 Click here for the 10 Most Powerful Political Couples Slideshow
Listen to the uInterview Podcast!
Get the most-revealing celebrity conversations with the uInterview podcast!